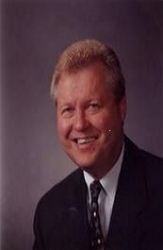 Findlay, OH, July 22, 2013 --(
PR.com
)-- The third edition of CPA Grover Rutter's "How to Sell Your Business for the Most Money" is to be released in August 2013.
This 110 page guide is rich in value building wisdom that can be implemented by owners of any size business.
If you're like most business owners, you have occasionally wondered what your business is worth. Perhaps you have asked your accountant about the value of your business. But do you know that there is a much more important question that you should first ask?
Is my Business Sellable?
That might sound like a silly question, but the reality is this: In 30 plus years of experience, the author has observed that 8 out of every 10 businesses are not sellable in their current condition (or at least sellable for a price anywhere near what the owner had anticipated). If your business is not ready to go on the market today and garner the best price possible, you may be sadly disappointed with the eventual sales price and terms.
Consider this; What if you needed to sell suddenly due to adverse life events such as health issues, accidents, divorce, or "business owner burnout" (BOB)? (Learn more about "BOB" at
www.gruttercpas.com
). These unexpected events can turn you and your family's world upside down.
Two key issues that are universally considered when getting ready to sell are:
· "How long will it take to convert my business to cash?" and
· "Is my business in the best possible condition to gain the highest price?"
There are a variety of issues that can cause your business to be unsellable, and almost all of them can be controlled by relatively simple actions you can take immediately.
"How to Sell Your Business for the Most Money" discusses Key Value Concepts and then identifies the "Value-Killers" that can cast your business in an unfavorable light, thus reducing its marketability and value (i.e. less cash in your pocket when you sell). The book offers many useful strategies and ideas that can pay huge dividends when you sell your business.
Valuable checklists provide the reader with immediate value building guidance.
No matter the size of your business this guide has been written to help you improve the value and marketability of your business.
In addition to the actual cases discussed in the book, readers are also invited to read additional articles about selling a business located on the Grover Rutter website.
www.lulu.com/spotlight/businessadvisor
www.gruttercpas.com