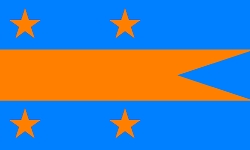 South Floral Park, NY, August 31, 2007 --(
PR.com
)-- Most Rev. Dr. Cesidio Tallini, President and Founder of the Cesidian Root, an alternative and intercontinental Internet, today announced that he has started the new country project of Independent Long Island (ILI).
Independent Long Island (ILI) is the new national entity made up of the Brooklyn and Queens boroughs of New York City, as well as the Nassau and Suffolk counties -- that is, the full geographical island of Long Island.
At a time when Long Islanders wish to distinguish themselves virtually from other areas and people of the United States, they are forced to use the Principality of Liechtenstein's .LI TLD. While this may be sensible esthetically, the TLD provides no real technical advantages in search engines like the Google, since the Principality of Liechtenstein and Long Island are different entities, on different continents, and they do not even share the same official language.
Even more disconcerting, after paying taxes to a triumvirate composed of the City of New York, the State of New York, and the United States, Long Islanders still have to pay taxes to a fourth entity, the Principality of Liechtenstein, in order to have something which doesn't even approach an independent presence on the Internet.
The entire island of Long Island needed a name change, a new name representing the full geographical Long Island, and since the President of the Cesidian Root is also the real ordained Bishop of the Cesidian Church, he felt he was most qualified to re-baptize the island. So the Bishop re-named the full island of Long Island as Independent Long Island (ILI), and made operators of the Cesidian Root create a new .ILI TLD, which is now working in the Cesidian Root. The Cesidian Root is but a small company, but today it is so technically sophisticated that through it one can resolve even Chinese, Russian, and Arabic language TLDs, besides the common ICANN TLDs most can resolve in their browsers.
The Most Rev. Dr. Cesidio Tallini also announced he is now acting as Governor pro tempore of Independent Long Island (ILI) in order to ensure that Long Islanders have a real independence movement, and intelligent leadership. He thinks the time is quite ripe not for a Boston Tea Party, but perhaps it is for a Brooklyn T... LD Party.
###