Energy and Climate Change Select Committee Report Welcome News to Green Energy UK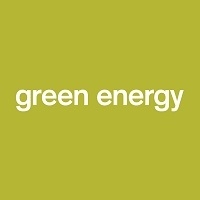 London, United Kingdom, August 02, 2013 --(
PR.com
)--
Green Energy UK
welcomes transparency in the energy industry after the release of the Energy and Climate Change select committee's damning report this week. An independent electricity provider, over the last decade the company has been committed to a transparent relationship with its customers thanks to its customer share scheme, easy to understand bills and now the introduction of a simple 'tap' tariff.
"Via our AGMs and our open door policy, we've been speaking to our customers for years about what they expect from their energy company and we've never seen the fallout the big six is now experiencing. That's because you don't need a 'forensic accountant ' to work out our bills; we're not a vertically integrated business so our accounts are simple and our customers know if they call to ask me a question, I'll answer," says Doug Stewart CEO of Green Energy UK.
This week alone, Green Energy UK is continuing to keep things simple and transparent by offering a tariff with no standing charge. Instead, customers will only pay a flat rate for their electricity, with the only additional cost being VAT.
Doug added: "Energy companies have long been accused of hiding behind complexity and offering incomprehensible tariffs. This is exactly what we aim to change with our single rate tariff: electricity and the bill on tap – clean, simple and immediately understandable – with the customer only paying for what they use."
Green Energy UK's three electricity tariffs will be collectively recognised through a Tap, Still and Sparkling water analogy, helping to differentiate easily between the energy tiers. Green Energy customers are invited to Do Different, Do Good and Do Better with quirky sustainable energy methods. But perhaps most importantly, they are invited to enjoy energy bills without confusion. Green Energy may be ethical, but they are also human and understand that for some people consumption should be the only charge. Baffling bills banished.
The new tariff launched on Saturday 27th July 2013.
Issued on behalf of Green Energy UK by Punch Communications. For more information contact Jessica or Georgina on 01858 411 600 or email
greenenergyuk@punchcomms.com
.
Contact
Green Energy UK
Jessica Ward
01858411600
http://www.greenenergy.uk.com/

Contact