Marseli's Pipeline Insight Application Named a SmartSellingTools Top 40 Sales Tool of 2013
As the need for predictive, behavior-based marketing and sales performance insight grows, so does next-generation data mining software company.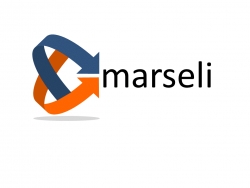 Collegeville, PA, August 08, 2013 --(
PR.com
)-- Marseli announced today that SmartSellingTools has selected Marseli's Pipeline Insight sales and marketing data mining tool as a top 40 sales tool of 2013. Under the category of Sales and Marketing Alignment, Pipeline Insight was named a top application that provides marketing and sales teams with predictive and behavior-based performance insights for every stage along the lead acquisition, nurture qualification and sales process.
"Often the most innovative sales and marketing solutions aren't easily found through a Google search. And that's a shame because they should be at the top of anyone's list. That's why we created the Top 40 Sales Tools of 2013 Guide. It contains a multi-media overview of each of the 40 tools that we consider to be the best of the best," said Nancy Nardin, CEO of Smart Selling Tools. "Marseli's Pipeline Insight data mining application for Salesforce.com is one of the most unique that we have seen in years. It focuses on the correlation of sales behavior and how it impacts marketing investments, sales process usage, data integrity and overall revenue performance."
Founder and CEO Frank Donny put the nomination into context: "We are very excited to be named to SmartSellingTools' Top 40 list. The trend toward everyday analysis of behavior-based predictive analytics, where disruptive sales behavior occurs as part of the daily sales process, benefits companies by providing better insight into sales and marketing performance at the sales rep level. This is very hard data to generate and visualize inside of Salesforce.com – but we have solved that. The main advantage of this approach vs. leveraging big cumbersome external data mining tools is that within hours, not days or weeks, sales leaders can review their overall key sales performance indicators natively inside of Salesforce.com and begin to develop a system and strategy to enhance their performance."
This month, Marseli celebrates two years since its founding. "This last year has been phenomenal for us," said Donny. "We have experienced amazing growth, and the customers we are honored to serve are seeing tremendous results. We have also partnered with many of the leading Salesforce.com consultants and advisory firms in the industry, which further validates the demand for our predictive and behavior-based data mining technology."
In the last year, Marseli has tripled its client base and now serves customers in the technology, professional services, manufacturing, communications and advertising industries.
More Resources
To view the Top 40 Sales Tools of 2013, please go to:
www.smartsellingtools.com/2013-top-sales-tools
To learn more about Marseli's Pipeline Insight, please go to:
www.marseli.com/products
About Marseli.
Marseli (
www.marseli.com
), is a behavior-based predictive marketing and sales process analytics software company for business-to-business organizations. Companies of all sizes rely on Marseli to unlock the critical insight in their marketing and sales processes and report it through a simple, easy to use SaaS software platform called Pipeline Insight. Benefits to using Pipeline Insight include improved time to revenue, increased deal win rates, improved forecast accuracy and higher returns on marketing investments.
About Nancy Nardin, President of SmartSellingTools (www.SmartSellingTools.com).
She's considered the foremost expert on sales productivity tools. She has been named by OpenView Labs as one of the Top 25 Sales Influencers for 2013 and by Top Sales World as one of the Top 50 Sales Influencers of 2012 and 2013. Nancy is a fierce proponent of improving sales productivity through better use of sales capacity. She uses her 215 Principle, which quantifies sales capacity, to illustrate the impact tools can have on revenue.
Salesforce.com is a registered trademark of Salesforce.com, Inc.
Contact
Marseli
Frank Donny
610-489-4225
www.marseli.com

Contact