Joe Lauzon Signs Partnership with FanTree
FanTree Scores a Knockout; FanTree launches MMA division with UFC star Joe Lauzon and Knock Out Representation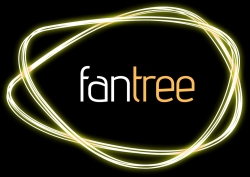 Dallas, TX, August 07, 2013 --(
PR.com
)-- FanTree is excited to announce its partnership with Knock Out Representation (KOR), a Dallas based management company that represents some of the most exciting fighters in mixed martial arts. As part of the partnership, FanTree will create exclusive products for KOR fighters, promote them via social media and sell them through flash sales on FanTree's website, www.TheFanTree.com. FanTree's MMA division will begin this week with the launch of Joe Lauzon's channel. More KO Reps fighters will be featured on the site in the weeks to come.
"Fighters have a short window to maximize their revenue," says KOR President Oren Hodak. "To be successful, they have to be part entrepreneur. By giving our guys total control over their brand, their designs and their earnings, FanTree's platform makes that easy."
KOR represents and works with some of the top MMA fighters in the world including such stars as Johny Hendricks, Joe Lauzon, and Ricardo Lamas. "Mixed martial arts was the breakout sport of the past decade," says TK Stohlman, FanTree's CEO. "And it's only going to get bigger. Knock Out Representation is a leader in the space. They represent an impressive stable of exciting fighters who connect with the fans. We're thrilled to have Joe Lauzon and his fans on the FanTree team."
Joe Lauzon holds a record of 22-8, with all of his wins coming by way of knockout or submission. His is widely considered to be one of the most exciting fighters in MMA and has received 12 post-fight bonuses in the UFC, tied for the most all time with UFC legend Anderson Silva. Lauzon will fight next on August 17th in his hometown of Boston against Michael Johnson on UFC on Fox Sports 1: Shogun vs. Sonnen.
"There are no guarantees in the fight game," says Lauzon, "The fighting life can be stressful. FanTree takes away a lot of that stress and allows me to focus on what's important: knocking people out, tapping people out, and bringing the fans to their feet with the best fight on the card."
FanTree offers partner athletes a one-stop shop for in-house design, production, promotion and distribution, allowing athletes to take full control of their branding, manage their revenue and, if they choose, raise money for their favorite charities. Other partners include Jozy Altidore, star striker for the US Men's National Soccer Team, Kenneth Faried of the Denver Nuggets, and Marcus Lattimore of the San Francisco 49ers.
About FanTree:
FanTree, Inc. is a Dallas-based e-commerce network where athletes and celebrities reward their fan bases, grow their brands and promote their philanthropic interests by harnessing the power of social media through scheduled flash sales. FanTree was founded in 2012 by Dallas entrepreneur TK Stohlman and boasts a team of investors and advisors that includes ESPN analyst and former Dallas Cowboy great Darren Woodson, former Nike executive David Heath, and Gil Marmol, who serves on the Board of Directors for Foot Locker. To learn more about FanTree, join the revolution at www.TheFanTree.com, like us on Facebook and follow us on Twitter @thefantree.
Media Contact:
Matt Johns
matt.johns@thefantree.com
(817) 266-1457
Contact
FanTree
Matt Johns
(817) 266-1457
thefantree.com

Contact