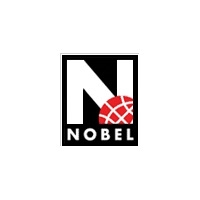 Hamilton, Bermuda, September 06, 2007 --(
PR.com
)-- Nobel, "Best Prepaid Phone Card" provider in 2006, according to Kiplinger's, has now crossed the ocean.
Nobelcom.co.uk
is a website that will target the UK online calling cards/phone cards market and will focus on bringing the same high quality services as its prestigious US version, nobelcom.com. The novelty comes from the fact that the website is designed completely for the UK market, customers being able to use the local currency when purchasing online. The UK customers will have the opportunity to choose from a variety of products with the newest features. The calling cards from nobelcom.co.uk will benefit from Nobel's own facilities-based carrier division and TDM/VoIP network which allows the company to offer low rates, excellent connection and call quality worldwide.
"I am excited about Nobel's efforts to offer UK customers the same service and excellence that has made Nobel the #1 online prepaid phone card leaders in the United States. I believe that Nobel will allow customers to experienced enhanced quality for all international calls and see great potential for growth for Nobel in the European online market," said Thomas C. Knobel, Chairman and CEO of Nobel.
NobelCom provides online customers with a secure way to purchase a varied selection of
prepaid phone cards
. Nobel's innovative business strategies and advanced technologies have made NobelCom a leading online retailer in prepaid communication.
About Nobel:
Nobel Limited Company is a market leader in the global telecommunications industry. The company's portfolio includes a variety of telecommunications products. One of Nobel's subsidiaries is NobelTel, Nobel's own facilities-based Carrier Division that buys and sells from industry-leading carriers and provides the network infrastructure for other Nobel divisions. These Nobel divisions provide varied telecommunications services, including online
prepaid calling cards
through EnjoyPrepaid.com, NobelCom.com and Nobelcom.co.uk, domestic and international long-distance services through NobelTalk, corporate telecommunications and call center services through NobelBiz and global voice and data services for travelers through NobelWorld. Nobel Limited Company is based in Hamilton, Bermuda, with global offices in North America, Eastern Europe and Western Europe. Nobel Limited Company can be found on the Internet at www.nobelglobe.com.
###