Serealities Announces Launch of New Serial Stories Website
Serealities.com vote to change the story. Serealities announces launch of new serial stories website.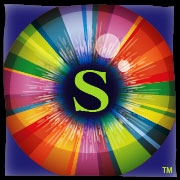 Rochester, IN, August 22, 2013 --(
PR.com
)-- If you have ever gotten caught up in a character's story, imagine being able to change the path that character takes while the story is being written. Not for passive readers, Serealities offers serial stories where each week new episodes are posted and readers have the opportunity to vote on the direction of the story.
Anna Carillo, Executive Director, said "When we were researching the landscape of online serial stories, soap operas, and web fiction, we found that most were not truly interactive. In fact, writers and bloggers reported that they found it difficult to give up control of the story and let readers decide what happens next, especially in weekly serials."
She went on to note that the writers for Serealities want readers to vote every week to change the story. "Our writers want to know if the character will live or die, will reveal secrets, will make changes in their lives, and so much more. It's up to the readers."
A guilty pleasure, each Serealities story is designed for contemporary access. Readers vote by phone, tablet, or computer through social media sites as well as directly at
www.serealities.com
. Serealities has opened with three compelling serial stories. In the future seven stories will run at the same time, with new episodes posting each day. Readers are encouraged to stay in touch and vote to change the story.
Contact Information:
Serealities
Story Landing on Lake Manitou
2317 East Highway 14
Suite 800
Rochester, IN 46975
www.serealities.com
serealities@serealities.com
Contact
LTLW, LLC
Anna Carillo
205-821-0707
serealities.com

Contact