Milestone Publication, "Infrastructure Health in Civil Engineering," Coauthored by Weidlinger Principal, Wins Inaugural Journal of Bridge Structures' Book Award
Dr. Mohammed Ettouney co-wrote the treatise, which builds on the assumption of inevitable and continuous aging of structures.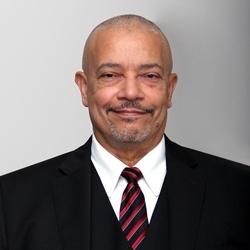 New York, NY, September 04, 2013 --(
PR.com
)-- Weidlinger Associates Principal Dr. Mohammed Ettouney and Dr. Sreenivas Alampalli of the New York State Department of Transportation received the inaugural Journal of Bridge Structures' Book Award for their highly detailed two-volume technical treatise, "Infrastructure Health in Civil Engineering". The award was presented at the 7th New York City Bridge Conference, August 26, 2013, at the New York Marriott East Side Hotel. Ettouney and Alampalli presented on a related topic, "Objective Multihazards Considerations: A Security Viewpoint," at the conference.
"Being selected to receive the Journal's inaugural book award is a special honor," said Ettouney, "because it confers on us a dual privilege, not only validating our work, but allowing us to help set the bar for future works that will receive this recognition. Our goal in creating these volumes was to inspire engineers to question routine structural-behavior assumptions that do not account for aging and day-to-day change, while utilizing advanced asset-management processes to produce results. I hope that this publication will launch a dialogue among owners, practicing engineers, and academicians, who until now have been working independently in this emerging field."
In his announcement of the award, Dr. Khaled M. Mahmoud, PhD, PE, editor-in-chief of the Journal of Bridge Structures, noted that the volumes offer "a wealth of information for researchers, practitioners, and owners." He further stated, "The two volumes present strong and comprehensive methodologies for enhancing bridge and other civil infrastructure with emphasis on risk monitoring, life-cycle analysis, and decision-making. The book set is pointing the way to a cost-efficient and high-performance civil infrastructure future."
The two-volume set, published by CRC Press, presents an overview of and defines the agenda for infrastructure health in civil engineering (IHCE), a new engineering discipline for the 21st century. It calls for a holistic approach to infrastructure design, inspection, repair, maintenance, and decision making, and argues for ensuring that structures do not degrade, fail, or require expensive retrofits due to lack of attention at the beginning of or throughout their lifespans. Ettouney views structures in much the same way as a physician practicing preventive medicine views the human body, contending that it is wiser and more cost-effective to forestall illness than to treat it after it takes root.
As infrastructure ages, demands on it escalate, disasters proliferate, and budgets decrease, there is a pressing need for what this book offers: a decision-making tool that aids owners in evaluating the well-being of their structures and enables them to invest more wisely in their upkeep. The authors refer to this paradigm shift to effective assessment, modeling, and improvement of health throughout a structure's life cycle as the "95 percent solution." They contrast it to the current "5 percent solution" of waiting for disaster to strike. Admittedly, it is difficult to observe, quantify, and mitigate the degrading effects of structural aging, but the alternatives are expensive rehabilitation or replacement efforts or, worse, the potential loss of life from sudden and catastrophic failure.
Volume I, Theory and Components, presents an overview and associated theories and describes the four major components of IHCE (measurements, structural identification, damage identification, and decision making). It argues persuasively for an analogy between human and structural health, optimization of structural health monitoring projects, maximization of sensing efficiency, and integration of these concepts with decision-making processes; it applies these insights to various hazards, including scour, earthquakes, and corrosion. Volume II, Applications and Management, includes chapters on bridge management, load testing, life-cycle analysis, enhanced bridge security, and fiber-reinforced polymer (FRP) bridge decks and wrapping, as well as an integrated presentation of bridge-life-cycle-analysis methods.
Dr. Mohammed Ettouney was recently designated a Distinguished Member of the American Society of Civil Engineers (ASCE) and is a fellow and past president of its Architectural Engineering Institute (AEI). He is a recipient of the Homer Gage Balcom lifetime achievement award presented by the ASCE's Metropolitan Section. Ettouney has managed many award-winning projects, including the New Haven Coliseum Demolition, winner of the American Council of Engineering Companies 2008 Engineering Excellence Platinum Award. His risk and resilience management process, developed for the U.S. Department of Homeland Security, received a 2013 Anchin Innovation Award. Ettouney is currently a member or chair of several committees of AEI, the American Society for Nondestructive Testing, and the Structural Engineering Institute, also sponsored by ASCE. Ettouney is a licensed professional engineer and has been with Weidlinger Associates since 1984.
Weidlinger Associates, Inc., is a structural engineering firm that designs and rehabilitates buildings, bridges, and infrastructure and provides special services in applied science, forensics, and physical security. The firm, which employees about 300 full-time staff, celebrated its 60th year in 2009. It is recognized worldwide for its innovative and practical design solutions and for its long-term commitment to advancing the state of the art in engineering. Headquartered in New York City, the firm has branch offices in the United States and the United Kingdom. For more information, please see www.wai.com
Contact
Weidlinger Associates, Inc.
Jaime Strohmenger, LAK Public Relations, Inc.
212-575-4545
www.weidlinger.com
JStrohmenger@lakpr.com or Mollie Fullington, mfullington@lakpr.com

Contact