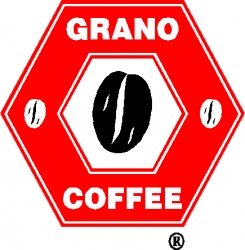 Dubai, United Arab Emirates, September 19, 2013 --(
PR.com
)-- GRANO Coffee, a unique concept has announced that they are expanding through franchising.
GRANO Coffee provides full franchise support services, such as complete training, a comprehensive operations manual, ongoing program oversight, and marketing expertise. Interested parties should contact them at +971506530803 or visit http://www.granocoffee.me/
Grano Coffee was established with a simple mission to serve the finest coffee in the most comfortable surroundings. Grano Coffee combines a unique and stylish ambience for its customers, with comfortable sofas, appetizing snacks, an extensive coffee menu and wireless internet facilities for who wish to surf while they relax.
Grano Coffee have jumped over the normal practice of providing internet using desktops to the customers and started providing laptops as part of the services for convenience.
Grano Coffee has a wide variety of drinks, salads and sandwiches that appeal to everyone's taste using the highest quality materials.
Grano Coffee's vision is (To create a brand name in the food business and franchise it regionally and globally)
Grano Coffee's mission is (To serve the finest coffee using the finest Arabica beans, freshly roasted and ground and then freshly brewed for every cup in the most comfortable surroundings)
Grano Coffee was launched in 1997. At the moment there are five operating outlets in UAE.
Grano Coffee serves multicultural middle to high-end income customers. The size of a typical Grano Coffee is between 750 sq.ft and 2,000 sq.ft for an outlet and between 150 sq.ft and 300 sq.ft for a Kiosk with a customer flow of 200 to 400 checks per day.