Aaron Brask Capital is in Search of Beta Testers in the Financial Advice Sector for Their Groundbreaking Software
Aaron Brask Capital, LLC based in Jupiter Florida are in search of Beta testers in the financial advice sector for their groundbreaking software.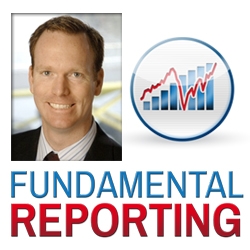 Jupiter, FL, September 23, 2013 --(
PR.com
)-- Aaron Brask Capital is pleased to announce the impending release of their Fundamental Reporting tool (patent and trademark pending) - a groundbreaking product for financial advisors, family offices, and other investment professionals. Fundamental Reporting addresses a significant and longstanding challenge many investment professionals face: preventing market noise and emotional biases from corrupting investment decisions.
Aaron Brask is an accomplished mathematics PhD and author that has worked for major investment banks in New York and London over the last ten years. Before leaving to start his own firm, Aaron built and ran a global research platform for Barclays Capital's equity business. His teams focused on investment and risk management strategies for the firm's top clients. Aaron has been published and quoted in major newspapers, financial journals including Risk magazine, the Wall Street Journal, Financial Times and Barron's.
Based in Jupiter, Florida, Aaron Brask Capital is an independent, fee-only registered investment advisory firm devoted to the preservation, growth, and transmission of wealth for affluent clients. Their independence ensures that they do not push any particular firm's products or services. Their fee-only structure means they cannot receive commissions that could bias their advice.
While this business model alone distinguishes Aaron Brask Capital from 95% of other financial professionals, Aaron's experience and analytic acumen are what truly make his firm unique. The development of the Fundamental Reporting tool is a great example of how Aaron's innovation and experience have translated into a service that helps clients improve returns and lower volatility by facilitating objective investment decisions.
While Fundamental Reporting was originally developed to help his own firm's private clients, it quickly became obvious there was a significant demand for this particular product. Accordingly, Aaron has invested in the infrastructure and support so that he can offer the Fundamental Reporting service to other financial professionals and help a much broader audience of clients.
www.FundamentalReporting.com is scheduled to go live Monday, November 18, 2013 and is seeking beta testers in the interim. If you are a financial professional with over $5m in assets under management and interested in a free beta trial, please contact Shelby Cohn via email: ShelbyC@FundamentalReporting.com
Contact
Aaron Brask Capital, LLC
Nick Simpson
5617470200
www.fundamentalreporting.com
Contact either the agency or ShelbyC@FundamentalReporting.com

Contact