Professional Recognition Celebrates 40 Years of Extraordinary Service and Qualtiy
Premier manufacturer of plaques and recognition displays brings historic quality to marketing sphere.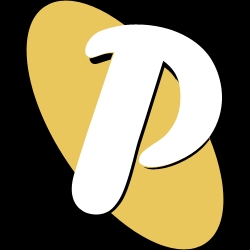 Cary, NC, September 25, 2013 --(
PR.com
)-- For Professional Recognition, the formula for success in their very competitive field is simply to provide superior craftsmanship and customer service. For four decades, they have done just that and are now able to celebrate a milestone that few recognition companies will ever reach.
"We started with a commitment to quality and service that no one else in the industry would provide. Now we are celebrating this amazing anniversary and we are able to say we found the formula for success. Give your customers great service and a quality product." – Bill Oertel, President, Professional Recognition
One key to Professional Recognition's powerful success over 40 years is their ability to offer multiple design options to commemorate their clients' success. They continue to service a wide variety of professionals, businesses, and individuals offering laminated plaques, crystal desk displays, and promotional products. Capitalizing on their unique position of excellence in the market, Professional Recognition now offers digital packages, press releases, and marketing solutions that are proven to increase business and customer awareness for their clients.
"Great customer service and products combined with quick turnaround and excellent pricing. I can strongly recommend Professional Laminating & Recognition to anyone looking to preserve their special awards or achievements." - Austin Vollmer
"[Professional Recognition makes] the creative process easy." - Bill Antonelli
"I highly recommend [Professional Recognition] for all your professional recognition needs – you will be very satisfied!" – Bruce Latham, M.D.
Over 40 years, Professional Recognition has combined quality service and innovative recognition strategies to bring their customers the highest quality and most versatile products on the market.
If you would like more information about this topic, please contact Bill Oertel at 919-465-0400, email at bill@prorecognition.com, or online at www.prorecognition.com.
Contact
Professional Recognition
Bill Oertel
919-465-0400
https://www.prorecognition.com

Contact