Contact Center Announces Major Growth in Ohio with 800+ New Career Opportunities
Teleperformance USA, the largest contact center services provider in the world and one of the largest employers in the state of Oho has announced major expansions plans bringing 800+ new career opportunities.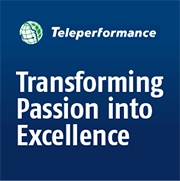 Columbus, OH, September 25, 2013 --(
PR.com
)-- Company officials state that wages will range from $9.00 to $18.00 per hour depending on experience. Offering paid training, monthly pay for performance bonus programs, paid time off, medical, dental, 401K, excellent discounts at retail and online outlets (50% off) and much more. They are seeking customer care professionals and technical support specialists as well as supervisors, trainers and managers who are looking for career opportunities.
"We are very excited to be launching these programs and opening a new site in Westerville while bringing these career opportunities to great state of Ohio" says Chuck Riddle, Director of Operations, a ten year veteran of the company. "We currently employ nearly 3,000 professionals between the three Ohio sites (Columbus, Westerville and Fairborn) and these new positions will provide for further expansion and growth, and even greater opportunities."
Their new location in Westerville will double our current capicity.
The company formerly known as Calltech Communications has seen tremendous growth in Ohio and has invested millions in state of the art centers including a major remodel in Columbus after a weather event destroyed portions of the facility.
"Our recruiting centers are accepting applicants Monday-Friday 8:00am until 4:00pm," or you can also apply online at Teleperformance.com adds Jim Philips, Vice President of Recruiting, a 17 year veteran of the company. "Applicants should bring their resumes, a great energetic attitude, ID's, dressed for success and be ready to interview."
Phillips, who started as a phone agent has seen the company grow from one location to twenty five today in the domestic US and says that the opportunities are endless if you have the determination to get the job done.
Recruiting Centers are located at
4339 Equity Drive (columbus)
2500 Farmers Drive (Dublin)
57 East Dayton Yellow Springs DRive (Fairborn)
About Teleperformance: Teleperformance, the worldwide leader in outsourced multichannel customer experience management, serves companies around the world with customer care, technical support, customer acquisition and debt collection programs. In 2012, it reported consolidated revenue of €2,347 million ($3,028 million, based on €1 = $1.29). The Group operates more than 100,000 computerized workstations, with 138,000 employees across more than 270 contact centers in 46 countries. It manages programs in more than 66 languages and dialects on behalf of major international companies operating in a wide variety of industries.
For any questions or additional information please contact Jim Phillips.
Jim Phillips
Vice President Recruitment
Teleperformance USA
Jim.phillips@teleperformance.com
Office: 801-366-1743
Fax: 801-942-1774
Contact
Teleperformance
Jim Phillips
801-366-1743
teleperformance.com

Contact