Pull the Cork on Cancer
Braman Winery to honor survivors, families, friends and supporters.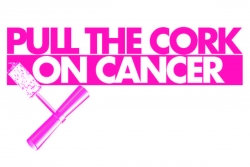 Richmond, TX, October 03, 2013 --(
PR.com
)-- Braman Winery is hosting "Pull the Cork on Cancer," a fundraiser honoring cancer survivors, friends, families and supporters of those fighting cancer on Thursday, Oct. 17 beginning at 7 p.m.
Braman Winery is partnering with The University of Texas MD Anderson Cancer Center and Texas Children's Cancer and Hematology Centers and is seeking donations, either monetary donations or items that those receiving treatments may be able to use.
"Cancer does not discriminate. It is one of those things that hits close to home because it affects so many people," said Joe Braman, president and CEO of Braman Winery. "Anything we can do to help those who need it the most is what Braman Winery is about."
Event attendees are encouraged to donate items such as magazines, soft cover books, new hats or caps with no logo, new scarves, new blankets, Fisher Price brand toys and rattles, receiving blankets, musical stuffed animals, playing cards, board games, DVDs, Sudoku puzzles, coloring books, crayons and markers. Monetary donations or gift cards are also appreciated.
"Pull the Cork on Cancer' is our way of helping the fight. We want to continue to support research and education and fight cancer to the fullest," said Braman.
For more information, please contact:
Ashly Kubicek
General Manager
P: 281.762.1375
E: ashly@bramanwine.com
About Braman Winery
Braman Winery Tasting Room is located at 3333 FM 359 in Richmond. It boasts of the entire Braman line, including the Fringe Benefits line, b10, Braman Legacy and Sparkles, which includes our signature Sparkles Mimosa.
Joe Braman's family roots run deep in the rich, fertile soil of South Texas. They spread throughout ranching, real estate and oil in pure "Everything's bigger in Texas" fashion.
Like Texas, Joe's ambitions for his winery are big. There are lots of unexplored tastes in the world of wine. Braman Wines will navigate you to the best, paired to occasion as much as to meal. This will be the Braman Legacy.
Contact
Braman Winery
Jen Battle
281-762-1375
bramanwine.com
Ashly Kubicek
General Manager
ashly@bramanwine.com

Contact