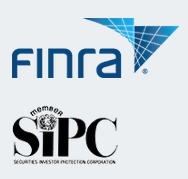 Newport Beach, CA, October 22, 2013 --(
PR.com
)-- Merger and acquisition activity in the middle market is up dramatically so far this year as reported by Mergermarket, the well‐regarded statistics source in its "Q1‐Q3 M&A Trend Report" just issued. Total deal value of middle market M&A was up 40% in the first three quarters of 2013 over the same period last year.
"There're several drivers to this trend and they look like they'll continue," suggests Kevin Shultz, one of the M&A professionals to join Monarch Bay Securities. "The economy is sufficiently strong so businesses performance is good. Second, the buyers' capital costs are low so buyers can afford to pay a good price."
"
Monarch Bay Securities
serves middle market companies. We're seeing this M&A boom as well as very strong demand for growth capital," explained David Walters, one of Monarch Bay's founders. "In order to serve our clients, we look for very experienced professionals like Kevin and Rick to join our team."
David Walters, Founder and Principal of Monarch Bay Securities
Monarch Bay Securities has over 35 experienced professionals throughout the US helping middle market companies to take advantage of the current economic environment to sell their company or raise growth capital.
Kevin W. Shultz, Managing Director and Director of M&A
Based in El Segundo, Mr. Shultz' expertise was garnered at such firms as: FTI Consulting, Drexel Burnham Lambert, and McKinsey & Company.
Mr. Shultz specializes in successfully closing unique M&A, private placement and special situations transactions for publicly and privately‐held companies. He has been recognized both nationally and locally for his accomplishments. In addition to being named one of Los Angeles' leading Dealmakers by the Los Angeles Business Journal, he has distinguished himself as follows:
Mr. Shultz earned his B.A. in Economics from the University of California, Santa Barbara and his M.B.A from the Harvard Graduate School of Business Administration.
Richard Braun, Managing Director, Washington, DC
Mr. Braun is a business valuation advisor and expert witness consultant with more than 31 years of valuation experience. During his career he has analyzed and valued more than one thousand companies and business interests for various purposes. His clients have included both public and private companies in a wide variety of industries. Among the valuation opinions he has rendered are fair market value, fairness, and solvency, which have been used in connection with various transactions, litigation support, financial restructuring, and financial reporting.
Most recently, Rick served for 12 years as head of the business valuation practice in the Washington, DC office of FTI Consulting. Prior to that he spent 10 years at Houlihan Lokey Howard & Zukin in Los Angeles and the Geneva Companies in Irvine, CA.
Rick earned an MBA from Harvard Business School and has a BS degree in finance from Montclair State College. He is a member of the American Society of Appraisers and the Valuation Committee of the ESOP Association.
About Monarch Bay Securities
Headquartered in Newport Beach with offices in El Segundo, California, Ridgefield, Connecticut and Portland, Oregon, Monarch Bay Securities (member FINRA/SIPC), is a full‐service investment bank involved in corporate finance, mergers and acquisitions, sales and trading and other capital market services.