Tax Results Relief Endorsed by Tim Conway Jr. on Fox News
Tax Results Relief has had a long standing relationship with Tim Conway Jr on KFI AM Radio in Los Angeles, CA. Tax Results Relief has been helping good Americans with bad tax problems for years. Tax Results has now won the endorsement of Tim Conway Jr to utilize on Fox News, Fox Business, CNBC & the Patriot.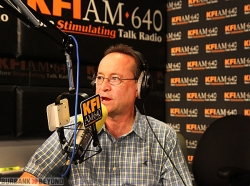 Clinton Township, MI, October 25, 2013 --(
PR.com
)-- Tax Results Relief and their licensed Enrolled Agents have recently helped many clients solve their tax problems. Enrolled Agents are licensed by the IRS to assist taxpayers with tax resolution and tax issues.
Some recent successes that Tax Results Relief is proud of are:
Reducing an $86,000 debt to $24,000 and reducing an $23,000 debt to $580.
How does this work? Your ability to negotiate is dependent upon your ability to repay you tax debt.
Can you negotiate this on your own?
Yes, although it can be difficult learning the ins and outs of the IRS. Fixing your own tax problem is similar to remodeling your own kitchen or going to court without an attorney.
What is an Enrolled Agent?
An enrolled agent (or EA) is a federally authorized tax practitioner empowered by the U.S. Department of the Treasury to represent taxpayers before the
Internal Revenue Service
(IRS). Enrolled agent status is the highest credential awarded by the IRS.[1] The EA credential is recognized across all 50 U.S. states. Attorneys and certified public accountants (CPAs) are licensed on a state by state basis, and are also empowered by the Department of the Treasury to represent taxpayers before the IRS.[2] According to the National Association of Enrolled Agents, there are approximately 48,000 practicing EAs in the United States.
en.wikipedia.org/wiki/Enrolled_Agent
Why does Tim Conway Jr. endorse Tax Results Relief?
Tim Conway Jr. experienced an IRS problem years ago and was impressed how a professional firm was able to solve his tax issue. Tim Conway Jr. has had contact with Tax Results for years and is happy to endorse Tax Results Relief on Fox News, Fox Business, CNBC & The Patriot.
TaxResultsRelief.com
Contact
Tax Results Relief
Jeff Perkowski
888-318-7800
taxresultsrelief.com

Contact