San Francisco's Popular Fitness Studio Donates to Local Charities During Month of November with Special Class Offerings
Burn announces "Burn For a Better Community," donating 100% of class revenues to non-profit organizations.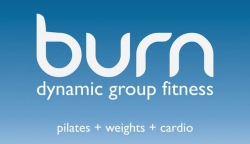 San Francisco, CA, October 28, 2013 --(
PR.com
)-- November is the month of Thanksgiving and in spirit of giving, San Francisco's popular fitness studio, Burn, will be offering special pop-up classes during the entire month, donating all proceeds to select local and national charities. Burn is a unique fitness method, created and owned by Lisa Corsello, that offers a 55-minute, body-sculpting workout that combines the core focused and firming properties of Pilates with the toning and strengthening aspects of weight training and heart-pumping, calorie-burning cardio.
"Burn is a Bay Area gem. We want to raise awareness for both local and national charities that we believe are making a profound impact on the community," explained Corsello. "Community is something we strive to create, both inside and outside of the studio at Burn." Corsello continued, "We asked our staff to vote on which charities they would like us to highlight this month. Many of us have worked for these charities and have personally known the people who volunteer for these organizations. We believe each of these non-profits have made a huge difference in their communities."
The following are the organizations that will be highlighted by Burn during the month of November:
• Community United Against Violence
• GLIDE
• Wounded Warrior Project
• Make a Wish Foundation
Burn has three locations in San Francisco. Each location will dedicate one class each week during the entire month of November in which one hundred percent of the proceeds will be donated:
· Irving Studio: Every Thursday at 4:30 PM (637 Irving Street,
 San Francisco, CA)
· Valencia Studio: Every Monday at 12:00 PM (1043 Valencia Street,
 San Francisco, CA)
· Broadway Studio: Every Sunday at 11:30 AM (1463 Broadway,
 San Francisco, CA)
Each pop-up class is $19/class. Participants do not need a membership to join and can sign up online, at www.burnsf.com.
About Burn:
Burn, created by ACE Certified Personal Trainer, nutrition consultant and group fitness instructor, Lisa Corsello, is a 55-minute workout that brings the benefits of dynamic individualized workouts to groups using a method that draws upon the best of Pilates, strength and core training for optimal results. The program emphasizes constant movement using circuits to challenge and improve endurance, agility, balance and strength, with appropriate focus on stressing proper form and method. Each workout incorporates dynamic strength and cardiovascular training with active recovery techniques targeting all major muscle groups. Sessions are intended to be learning experiences that constantly evolve, keeping each one challenging and fresh.
*Note to Editors and Producers: High-resolution images and interviews with founder of Burn, Lisa Corsello, are available upon request. For more information on Burn, visit www.burnsf.com
Contact
Burn
Natalie Wolfrom
415-609-7092
www.burnsf.com

Contact