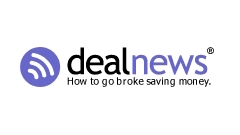 Huntsville, AL, July 19, 2005 --(
PR.com
)-- MacMod.com today announced "The Great MacMod Challenge 2005 Sponsored by dealmac.com," officially designating August as Mac Mod Month. The Challenge pits Mac users against one another in a battle of creative wits to modify ("mod") their Apple Macintosh computers by improving performance, appearance, and functionality — for example, painting the exterior, adding bright color LED lights, and overclocking or water-cooling the processor.
Increased use of industry standard components by Apple Computer and the declining cost of Mac systems have increased the popularity of modifying Macs. "Modding is among the hottest new hobbies for Mac enthusiasts," says Anthony King, Editor-in-Chief and co-founder of MacMod.com. Last year's challenge included a Mac "Frankenstein" with a PC brain and a Hawaiian-inspired Tiki-PowerMac. Jacob Thomason, MacMod.com co-founder, couldn't be happier. "We were just overwhelmed with the amount of interest in the mods that people submitted last August," says Thomason. "It was a landmark event in Mac history. We decided then this had to be an annual event."
"Modders" can submit up to three entries. Modification categories include Internal Changes, External Changes, Lighting Modifications, Peripheral Modifications (mice, iPods, etc.), Software Modifications, and Miscellaneous Modifications. Entries can be submitted in one, some, or all categories and are judged on level of difficulty, creativity, integration, and functionality. In the spirit of fun, the panel of judges will also name "Most User Friendly," "Wackiest Mod," "Worst of Show," and "Most Useless Mod." This year's competition will feature over $2,000 in cash prizes and awards provided by dealmac.com, FastMac, and Daystar Technology. Entries must be submitted no later than August 31 and the winners will be announced September 6. Entrants should visit http://www.macmod.com for complete rules and instructions.
Event sponsor
dealmac.com
, which reports bargains on most of the items used to modify Macs, is looking forward to seeing the entries. "Mac users have a creative edge that should really amp up this competition," said Dan de Grandpre, CEO of dealmac. "I'm hoping for some real works of art from this year's challenge. And some truly awful, useless, totally fun stuff."
Home to The Great MacMod Challenge and the "Mod of the Year" award, MacMod.com is a community dedicated to providing Mac users with the ability to share information and identify resources they need to personalize, customize, and modify Mac systems. The site features detailed mod guides, hardware reviews, software reviews, and forums. Launched in June 2004, MacMod is recognized as the world's leading Mac modding site. MacMod is based in Nashville, TN.
About dealmac.com
Relying on thousands of monthly reader submissions, expert editorial research, and proprietary automated search agents, dealmac reports on the best bargains that can be found on Macintosh computers, hardware, and software. dealmac is owned by dealnews.com, Inc., based in Huntsville, AL.
###