Robert Richburg Launches Debut Book
"Roses of Rome" self published by Robert Richburg on Lulu.com.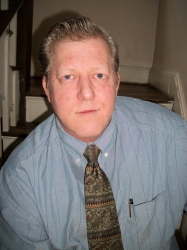 Richmond, KY, November 12, 2013 --(
PR.com
)-- "The storytellers told tales. The singers sang epic songs. The dancers danced the dance that dancers dance, on the floor and tabletops. The jugglers juggled fire. The fortune tellers only told the good part. And the Gods seemed pleased with all of Rome." -Roses of Rome
Returning home after war to the city of Rome, Aulus must confront his own battle with the reality that individuals are marked, by environment, society and heritage to a destiny that is not entirely of their own choosing.
The author, Robert Richburg has released his debut book, Roses of Rome in November 2013. "This historic romance can be enjoyed by both men and women alike, and I wrote it with that in mind."
Robert Richburg lives in Richmond, Kentucky with his wife and their seven children.
"Roses of Rome" is available on Lulu.com in both print and e-book editions.
Contact
Robert Richburg
Lisa Richburg
859 916 0959

Contact