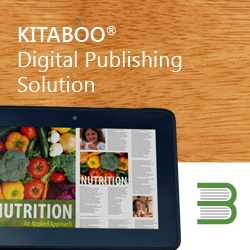 Mumbai, India, November 27, 2013 --(
PR.com
)-- Insight Publications, a key provider of educational resources for students and teachers has signed up with Hurix for the KITABOO eBook solution. Insight has adopted KITABOO digital publishing platform for conversion of their book titles to rich interactive eBooks and would be reaching out to their users on multiple platforms using their own branded reader apps powered by KITABOO.
"In our strategic move to go digital and make our eBooks available across platforms, we find KITABOO eBook solution the right fit for our needs. It is great to have Hurix as our partner," said Mizz De Zoysa, General Manager, Insight Publications.
KITABOO digital publishing platform automatically converts legacy content to rich and interactive eBooks added with interactivities, audios, videos, documents, HTML activities, assessments and more to provide a rich learning experience to readers. The digital eBook format is available to users on both desktop and tablet devices. The content is encrypted using device ID to prevent any unauthorized access.
"We are excited about our collaboration with Insight. We look forward to working together in launching a feature rich, best-in-class product for Insight's customers," said Sri Subramanian, EVP- Sales and Product Solutions, Hurix Systems.
About Hurix Systems
Hurix is the leading digital content solutions provider to global educational publishers, institutions and corporates. Our product and service solutions provide effective, compelling, and engaging digital content, across traditional and newer mobile platforms, formats and devices. Hurix is the preferred Thought Partner of future market leaders, at the convergence of technology and content, in learning. For more information, visit www.hurix.com.
About KITABOO
The KITABOO Product Suite is an end-to-end digital publishing solution for publishers, institutions and corporates in publishing and distributing their eBooks securely across multiple platforms. KITABOO Publisher automates conversion of content to create rich interactive eBooks. KITABOO Reader Apps enable your end users to read eBooks across multiple devices and platforms with seamless collaboration of user generated content. For more information, visit us at
www.kitaboo.com
and contact us at
kitaboo@hurix.com
.
About Insight Publications
Insight Publications is a world leader in educational resources for students and teachers. Specialising in English and Literature, including a wide range of study guides, Shakespeare resources and skills-based workbooks and textbooks, Insight was established by educators passionate about producing innovative, engaging and high quality materials. Independently owned, with over 40 years of experience in educational publishing, Insight sets the benchmark in outstanding educational resources. http://www.insightpublications.com.au/