Owner of WMN Subliminal Tees Develops New Art Technique and Reveals the Secret to the Peace Symbol
William Tibbs, of Los Angeles, California developed a new art technique to create subliminal designs for his t-shirt company. Artists present an artist's perspective but, the objective of this subliminal artist is to present the perspective of the person who is looking at the artwork. When someone looks at a WMN tee, they see something they saw many times. The question is, "Where did they see it before?" William also reveals the secret to the Peace Symbol's charm.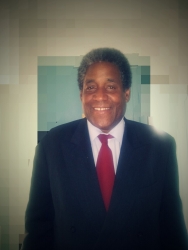 Los Angeles, CA, December 10, 2013 --(
PR.com
)-- First, William Tibbs does a series of drawings to get the perspective from someone else's view of the objects in a scene. He draws the person who is witnessing the scene. Then, he draws the objects in the scene. Lines drawn from the witness's eyes to each object give the dimensions of the object in the final image. Sketches are also done from the perspective of each light that shines on the witness and on the objects in the scene. They determine the shadows and highlights of the image.
When the final image is created, a strategic portion of the image is put on a t-shirt. When people look at the shirts, they see part of a precious memory that they carry with them everywhere they go. The question is "Where did they see it before?" On WMN's website, William's designs can be seen along with the secret to the timeless charm of the Peace Symbol which had a tremendous influence on the culture of the 20th century and is still seen everywhere today.
William says we live in a world where great trends do not happen by chance. Fads and trends happen by design. Remember Woodstock? The Peace Symbol was everywhere and the multitude was driven into a frenzy. Well, this symbol continues to charm new generations.
Visit
www.wearmenaked.us/subliminal-secret-behind.html
to see the formula to the greatest subliminal design of all time.
Contact
WMN Subliminal Tees
William Tibbs
818-661-9271

Contact