Pinpay Payroll Express Introduces ACA Compliance Services for Small Businesses
Small business owners concerned about their responsibilities within the Affordable Care Act can use the 60-day free trial of Pinpay Payroll Express to help adjust to the new reporting requirements.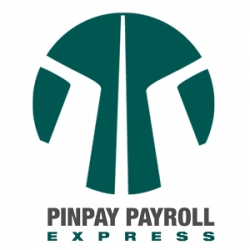 Addison, TX, December 10, 2013 --(
PR.com
)-- The Affordable Care Act requires businesses with at least 50 employees to provide healthcare for their full-time employees. For many business owners, this introduces a completely new benefit offering that will drastically change the way they handle payroll, W-2s and paycheck deductions.
While those businesses with fewer than 50 employees are not required under the ACA to offer health insurance to their employees, they do have certain other obligations to fulfill under the legislation, should they choose to offer health coverage. They must limit flexible spending account contributions, increase Medicare withholding for certain employees, complete new IRS reporting forms when offering select insurance plans, and these businesses may need to change the waiting periods for employee enrollment into their benefit plans.
"Overcomplicating the process of payroll is not in the best interests of business owners who are desperate to do the work that actually grows their business. These new regulations force them to focus instead on the paperwork required to stay compliant," says Pinpay Express Operating Manager Heather Fichter. "The ACA already requires a time-intensive process to find coverage for employees and determine whether the employer shares a responsibility for payment. The last thing a small business owner needs is to spend even more time each week focused on new and burdensome payroll issues."
In order to ease the reporting and tracking burden on these small business owners while also helping to ensure they're compliant, Pinpay Payroll Solutions has set up a specialized subdivision, Pinpay Payroll Express, to help handle these unique concerns. Fichter says, "Right now, everyone is focusing on those larger businesses with 50 or more employees. But smaller businesses, those the ACA doesn't require to provide insurance, still need assistance in dealing with the new regulations as well as one-on-one attention and guidance moving through this unfamiliar territory."
The Pinpay Payroll Express division was designed to help ease the burden on employers through the use of easy-to-access, cloud-based software features. These allow small business owners to have immediate, up-to-date access to employee and payroll records and to oversee as much of the payroll process as they like, without having to concern themselves with sending off health insurance premiums withheld from their employees' checks or handle increased IRS withholding and reporting requirements. Additionally, Pinpay can track the amount of premium withheld and report it on the company's W-4 forms each year. Pinpay allows for a variety of payroll payment options, including direct deposit and mailing of checks. They also handle the payment of withholding to the IRS, child support payments, worker's compensation premium payments and more.
As part of their small-business focus, Pinpay Payroll Express is offering a 60-day free trial to business owners who sign up between now and December 31st, 2013.
Signing up for the service
will allow many busy small business owners the power to quickly and easily import their company data and ensure immediate compliance with ACA regulations as 2014 rolls around.
About Pinpay Payroll Express
Pinpay Payroll Express provides small businesses with a fast, simple solution to all of their payroll processing needs. Their focus is on solving the payroll concerns of businesses in 45 states while also providing unique, customizable options for full tax compliance, payroll distribution, employee data, hours tracking, benefits enrollment, education and professional progress tracking, and more. This affordable service has no hidden fees and is accessible to budget-conscious business owners.
Contact
Pinpay Payroll Express
John McEwan
1-877-690-2920
www.pinpaypayrollexpress.com

Contact