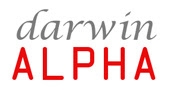 London, United Kingdom, January 06, 2014 --(
PR.com
)-- Darwin Alpha Ltd has issued an alert to global investors considering an investment in Bitcoin the digital currency.
Darwin Alpha is issuing an alert to global investors to avoid investment in the opaque digital currency Bitcoin. Darrell Greco and Dario Zaccagnini Darwin Alpha's co-managing Directors have cited a myriad of reasons in their rationale calling for investors to steer clear of investment in Bitcoin, notwithstanding the very opaque nature of Bitcoin itself.
Darrell Greco indicated that he "has received continuous guidance and alerts from financial regulators over the past two decades from initiatives set forth by the O.E.C.D. (Organization for Economic Co-operation and Development) nations whom have made a concerted effort to direct members and non member countries alike to employ best practices including democratic principles and full transparency in all walks of business including the movement of funds around the globe."
An offshoot of this effort came with the formation of the F.A.T.F. (Financial Action Task Force) in 1989. Since 2008 the G20 nations stepped up their efforts taking a more analytical approach to the FATF's identifying a list of jurisdictions deficient in their AML/CFT (anti-money laundering and counter terrorist financing).
The effort was further enhanced in 2012 in a joint initiative from the OECD and FATF on Feb. 17, 2012 on fight against money laundering and terrorism financing. 180 nations are now adhering to the recommendations of the FATF. Greco goes on to say, "I don't envision a scenario whereby international jurisdictions will allow this unregulated, secretive and largely inefficient market to take a foothold unless there is a major structural change to it which I have trouble envisioning. The changes necessary might only invite fierce competition from major global players such as Amazon or Baidu in China to name a few."
India, France and most recently as reported in Bloomberg news, China have taken quite harsh stances against this fad du jour. Trading the instruments themselves may also be a cumbersome project taking up to 30 minutes to complete a transaction where the currency unit is prone to wild swings in valuation.
Bitcoin resembles a commodity more than a currency in that there is a finite amount to it moving more on current perception as opposed to fact based metrics. Further compounding the problem is that the entire so-called finite amount of bitcoins (21 million) is not in full circulation in the market as of yet. The possibility for major dilution looms a distinct possibility and the criteria in deciding how or when to distribute more units to the market is non-existent. Most disconcerting is that nobody seems to know who is in control of the unreleased inventory.
As Maggie McGrath in her Forbes article dated December 11, 2013 quotes Jeffrey Sica founder and C.I.O. of Sica Wealth Management "There's no fundamental reason for the price to be where it is. But that's been trendy," he says. McGrath main point seems to be that Bitcoin investment is risky because it can be very opaque and difficult to understand.
One of the first rules of investing is don't invest in what you can't explain yourself.
"Bitcoin certainly checks this box," Darwin Alpha director Darrell Greco said.
About Darwin Alpha
Darwin Alpha is licensed by the Malta Financial Services Authority to provide private clients with investment advice and to receive and transmit orders of transferable securities to their brokers. Darwin Alpha offers corporate services to issuers of equity placings and consulting to fast growing private companies looking to list.
If you would like more information about this release, please contact Darrell Greco or Dario Zaccagnini at 356 2778 0694 or email dg@darwinalpha.net
Darwin Alpha Limited (Malta) Suite 33, Regent House, Bisazza Street, SLIEMA, Malta.
This release is for informational purposes only. No decision to act or not act must be based on any information contained in this release. This information is not to be construed as investment advice.