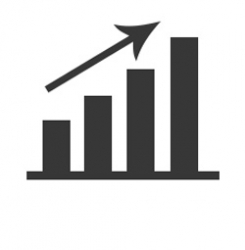 Salinas, CA, January 09, 2014 --(
PR.com
)-- "It's time to replace the world's annoying, interruptive marketing with personalized inbound marketing—marketing people love," says Elizabeth Kelton, HubSpot Channel Account Manager. "We're excited to have Coastline Marketing Group on board."
Coastline Marketing Group works to integrate a client's inbound marketing efforts to provide proven results. Lead generation and nurturing are accomplished through the use of HubSpot software. The company's partnership with HubSpot will allow consultants to utilize comprehensive marketing software to create a well-rounded marketing campaign that is affordable without compromising results.
HubSpot software centralizes marketing data to allow companies to gather and analyze this information in one database. Businesses are able to determine whether visitors to a website could potentially turn into leads by analyzing specific click-through statistics. This information can be used to make changes in website content or design to encourage visitors to become paying customers.
Email marketing is a cornerstone of the inbound marketing plans that Coastline Marketing Group develops for its clients. HubSpot software is designed to make emails sent to potential customers more enticing. People who are barraged with dozens of emails each day will pass over marketing messages that are not designed to draw the eye, and Coastline Marketing Group utilizes HubSpot software to make sure that every client's message is heard.
The email marketing software also allows companies to develop emails that will retain essential design elements when opened on a mobile device. The sharp increase in mobile device use for checking email makes this software component necessary to ensure that potential customers will act.
HubSpot software includes landing page templates that are made to encourage visitors to click through to learn more about the company. Social media integration included in these templates allows businesses to encourage potential customers to become followers.
Social media activity is important for businesses that want to succeed in a competitive market. HubSpot tracks social media activity to help companies determine what their followers want in a product or service. This software can track social information and activities of followers to help Coastline Marketing Group develop a more targeted inbound marketing plan for clients.
Marketing analytics integrated into the HubSpot software allow Coastline Marketing Group to keep track of the results of marketing efforts. The marketing consultant is then able to make adjustments as necessary to ensure that clients are able to optimize their return on investment.
About Coastline Marketing Group
Coastline Marketing Group
is an inbound marketing consultant group that is dedicated to providing valuable services to clients in the Salinas and Monterey areas. Focusing on these specific cities has allowed Coastline Marketing Group to provide clients with a uniquely personalized consulting style that caters to clients in the local area. The marketing consultant uses the latest in inbound marketing techniques to develop website content and help clients maintain a strong social media presence to boost revenues by generating high-quality leads.
About HubSpot
HubSpot is dedicated to do away with the annoying online marketing strategies that result in pop-up ads, over-advertising and other in-you-face, irritating advertising campaigns. Subtle, fun marketing techniques are the result of HubSpot software. Comprehensive marketing software available from HubSpot is integrated with the business that uses the software to produce a personalized inbound marketing plan. There are currently over 10,000 companies in 56 countries using HubSpot software to generate leads, boost conversion rates and raise revenue. The company has had the honor of being dubbed a fast-growing company with a lot of potential by top business publications including Inc. and Forbes. HubSpot was founded in 2006 in Cambridge, Massachusetts. There are over 400 employees working for HubSpot today. Learn more about the marketing software company by visiting http://www.HubSpot.com.