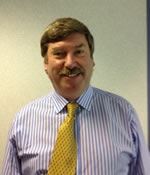 Philadelphia, PA, January 16, 2014 --(
PR.com
)-- Smart-Hose Technologies is pleased to announce the addition of Geoff Pearce to their sales team. Geoff has over 35 years experience in the industrial gas and process chemical hose industries and holds a Higher National Certificate in Engineering. He has represented industry leaders including ERIKS Hose Technology and had 16 years of service to Aflex Hose Ltd., as its International Sales Manager and later its Vice President of sales.
Geoff resides in Brighouse, in the United Kingdom and will be working within the UK, European and Middle Eastern markets. If you are interested in scheduling a Smart-Hose sales meeting, joint calls or contacting Geoff, he can be reached at 44 (0)788 187 4713 or
gpearce@smarthose.com
.
Smart-Hose Technologies is an international supplier of patented hose assemblies. All of our safety hose assemblies have valves in each end that are engineered to close instantly without human intervention in case of catastrophic hose failure, coupling ejection or Pull-Away. Their newest product line includes full flow breakaways, integrated into their assemblies. For more information, contact Andrea Guevara, President, Smart-Hose Technologies, 701 Ashland Avenue, Building 22, Suite 11, Folcroft, PA 19032, USA, tel 215-730-9000, email
sales@smarthose.com
, or visit our website
www.smarthose.com
.