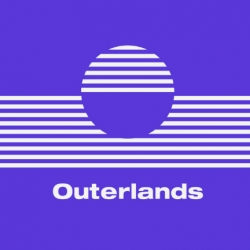 San Francisco, CA, January 16, 2014 --(
PR.com
)-- From the creators of The 1UP Show, CO-OP, I Am Street Fighter ˆand GROUNDED: Making The Last of Us comes a brand new documentary series that focuses on the community and culture of videogames.
Rather than focusing on editorial reviews or condensed feature pieces, Area 5 are confident that their new Kickstarter campaign will result in the kind of high-end video content that the videogame industry is so in need of and that their fans have been clamoring for.
"It's the kind of project that we've always wanted to make," said Matt Chandronait of Area 5, "but that there was never a distribution channel for. All of the elements are finally in place. Kickstarter has reached a critical mass where we believe that if enough people can reach out and spread the word, we can actually make this happen."
Outerlands will be presented as a six-part documentary series to be released online digitally and in a limited-run Blu-ray set. Inspired by such programs as This American Life, Radiolab and A Life Well Wasted, Outerlands aims to offer top-tier video content on a variety of topics, including indie game developers, mom and pop arcades, game restoration, and more.
Describing the kind of content Outerlands will focus on, Area 5's Ryan O'Donnell said it will be a series "that celebrates the best of videogaming and the people who engage in videogames and videogame culture in extraordinary and wonderful ways...we want to explore the areas that are outside of traditional gaming coverage; something that's a little bit more timeless, a little bit more evergreen. That's the type of content that we want to make."
While Area 5 are the primary authors of the project, they have aligned themselves with renowned contemporary videogame musicians and artists, including music from Jim Guthrie (Indie Game: The Movie, Sword & Sworcery), Disasterpiece (Fez, Runner 2) and Virt (Shovel Knight, Ducktales: Remastered); as well as art by David Hellman (Braid, Second Quest) and Cory Schmitz (The Last of Us, Soundshapes, Republique).
"We believe that these collaborative relationships will result in a series unlike anything that's been seen before; interesting and in-depth stories, more varied coverage and a level of production that is unparalleled in videogame media content," said Area 5's Rick Curnutte.
To fund Outerlands, Area 5 is looking for $210,000 for their Kickstarter campaign. A stretch goal of $320,000 would allow the team to pay third-party freelancers for even more exciting content for the series.
The six episode series will involve an 18-month production schedule: 6 months of pre-production / production and 12 months of post-production. The series will tentatively be released in the summer of 2015. Each episode will be a "TV hour", between 42 and 60 minutes long. Assuming the first season is successful, Area 5 hopes to continue with additional seasons in the future.
As for distribution, physical rewards are going to be handled by Fangamer and digital rewards by Humble Bundle, both of which have amazing track records doing fulfillment for Kickstarter campaigns, including Mighty No.9 and Double Fine projects, so people can be confident their rewards will be quality and delivered in a timely manner.
Fans of Area 5 and of sophisticated videogame media content can support the project here:
http://www.kickstarter.com/projects/229720990/2005196572?token=1f71caad
. The campaign will be active for 30 days. The team will be posting polls and surveys throughout the duration in order to better incorporate the ideas of supporters into the series itself.
Here is a direct link to the pitch video for the Outerlands Kickstarter campaign:
https://d2pq0u4uni88oo.cloudfront.net/projects/819270/video-332424-h264_high.mp4
.
If you'd like more information on Outerlands or to request an interview, please contact Rick Curnutte at rick@area5.tv.
Outerlands Contact Info:
Twitter:
@OuterlandsDoc
@AREA5
@CesarQuintero
@JasonBertrand
@RickCurnutte
@RyanODonnell
@TalkingOrange
Facebook:
www.facebook.com/outerlandsdoc
facebook.com/AREA5.tv
Tumblr:
outerlandsdoc.tumblr.com
Pinterest:
www.pinterest.com/outerlandsdoc
YouTube:
https://www.youtube.com/user/area5media/videos
Web:
http://www.area5.tv