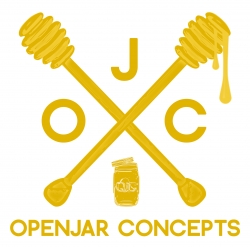 Temecula, CA, January 23, 2014 --(
PR.com
)-- The bees are buzzing about Tony Young. Television, distribution and advertising sales executive Tony Young brings over 10 years of experience in media. He has been building an impressive performance driven media network from scratch over the last 4 years with OpenJar Concepts as Director of the JAR Network and is poised for even greater success going forward. Tony will leverage all of his past and present experience to enhance his role in his new title of Vice President, Network. As Vice President of the OpenJar Concepts Network, Tony will oversee all new client distribution strategies, daily media relationship development and ongoing ROI analysis of their TV inventory. Adam Warren, President and Co-Founder of OJC states, "We have been impressed with Tony's polished professionalism and attention to our version of the 'Nordstrom Standard' of service since Tony began working with us. He has an innate understanding of our business and the manner in which our business should be conducted. He is the right fit for our organization and this is the right time to promote him."
Tony came to OJC from Beanstalk Marketing Group, having held the position of Affiliate Sales Manager selling direct response, per inquiry television programming and commercials to TV stations, networks, cable systems and syndication programs. Prior to Beanstalk, Tony held the position of Business Development Executive with Clear Channel Radio selling packages of radio, online and mobile to local and agency clients.
Mr. Young began his media career working in broadcast television distribution where his primary responsibility was building relationships with broadcast station owners and managers while negotiating multiple distribution contracts. He held positions with Fox Broadcasting as Director, Network Distribution and The WB Television Network as Manager, Affiliate Relations and Communications. Mr. Young states, "Becoming part of the OpenJar family has been the most fulfilling experience of my career." Tony continues, "I have been able to grow personally and professionally with this great team. I look forward to what the future holds for this forward thinking and solutions based company."
OpenJar Concepts Inc. works to augment marketing efforts, co-develop client strategy and brand development as well as execute plans that are driven by performance and lead generation. The combined experience of more than 30 years in Cost Per Action/Order/Acquisition TV and Radio, Traditional Direct Response, Mobile and Entertainment is leveraged to help clients better understand the proper use and applicable nature of the various awareness and technology platforms available today. To further assist clients, OJC has formed invaluable strategic alliances to further extend the offering and added value available to their clients. OpenJar Concepts, Inc. is a privately held company headquartered in Temecula, CA. For more information about OpenJar Concepts, Inc., please visit www.openjar.com