TheaterVOD, L.L.C. Announces Distribution of Indie Films
Innovative Platform Revolutionizing the Movie Industry Set for Launch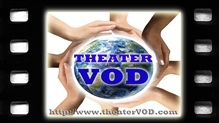 Atlanta, GA, January 25, 2014 --(
PR.com
)-- Today TheaterVOD, L.L.C. announced that they are immediately accepting Independent Films as of 1/24/2014, enabling Independent Filmmakers and Studios the ability to distribute their films Worldwide with maximum allowable profit margins going back to the creative minds. "As an Innovative platform for Independent Films and Studios; our main goal during the conceptualization of TheaterVOD is to revolutionize the Movie Industry via a (2) phase website launch. We are also seeking accredited Investors to strategically align with us to facilitate the fast-track growth we anticipate due to our proprietary methodology of delivering content," said Dedric L. Thomas, CEO/Founder at TheaterVOD, L.L.C.
Providing a positive Filmmaker Impact, many Filmmakers including Major Studios will benefit from TheaterVOD. They are targeted to bring convenience and to reach end consumers via alternative method different from the traditional brick and mortar theaters. In speaking with Major Studios, they are aiming to enhance the Ultra-Violet technology and bring additional revenue to the current Hollywood Model, while at the same time giving Independent Filmmakers an awesome platform to showcase their Projects.
Founded in 2013, TheaterVOD, L.L.C. will become the worldwide leader in Film Distribution. The company offers an innovative platform along with cutting edge technology that gives profits back to the people and companies who are looking to distribute globally utilizing a unique methodology. Follow them on Twitter
@TheaterVOD
and
Facebook.com/TheaterVOD
.
Contact
TheaterVOD, L.L.C.
Dedric L. Thomas
571-991-4998
www.theaterVOD.com
Distribution@TheaterVOD.com

Contact