Professional Indoor Arena Football Team: The Atlanta Sharks Announces Dr. Cheri Moore as Their New Chief Operating Officer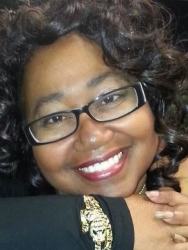 Atlanta, GA, January 31, 2014 --(
PR.com
)-- Marcus James, the Owner and Coach of the Atlanta Sharks announces that Dr. Cheri Moore will be the COO of the Atlanta Sharks. She will also provide Counseling for the players.
She is a graduate of Pace University. She has a Political Science/Marketing background. Her Graduate studies were in Christian Counseling and Psychology from the Clinical aspect as well as the Behavioral.
In a world where everyone is inundated with information, a strong image is the key to community awareness. Developing and maintaining a visible and credible identity through marketing will increase local support for your organization. Dr. Cheri Moore offers a unique blend of Psychology, Marketing and Public Relations, Political Science and Excellence in all aspects of Business Acumen.
Dr. Moore has designed, coordinated and implemented programs addressing psycho-social rehabilitation, support groups, career counseling & placement assistance, Christian marriage counseling and development, and positive teen intervention groups. She has also provided assessments in the following areas: Neuro psychological health, Behavioral Health, Forensic, Personality, Cognitive, Intellectual, Ability/Achievement and Learning Assessments. Dr. Moore holds Certifications as a Certified Domestic Violence Counselor, Certified Forensic Counselor, and holds the Diplomate status in Forensic Assessments and Evaluation. She is recognized by the American College of Certified Forensic Counselors.
Dr. Moore has had the opportunity to be involved in many different businesses. She is a true Entrepreneurial Mogul. Her experience includes the Management of Authors & Artists, Film Development & Placement, Financial Positioning & Fund Development, Skincare & Hair Care Product Development, Clothing Industry, and Online Business Development & Management. Dr Cheri Moore is an Expert Coach in matters of Executive Coaching, Business Coaching and Life Coaching. She is an International Motivational Speaker and Author of several titles.
Contact
Atlanta Sharks Pro Indoor Football
Dr Cheri Moore
817-247-9346
www.AtlantaSharks.com

Contact