Dixie Moody Appointed for 3rd Term on the Board at the Transportation Club of Jax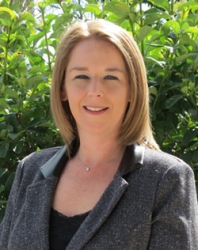 Jacksonville, FL, February 04, 2014 --(
PR.com
)-- For three years now, Dixie Moody has been an active part of the Board at the Transportation Club of Jacksonville (TCOJ). Last Thursday, January 30th, she was selected again to serve as Secretary at the club's 2014 Inaugural Dinner and Awards Presentation.
At
Grimes Trucking Company
, Dixie is the Transportation Office Administrator, looking after the daily activities of drivers and fleet coordinators. In both roles, she organizes the data and keeps the operations running smoothly.
"Dixie does an exceptional job of managing the day-to-day operations in our Trucking division, where there is non-stop activity. She's an integral part of our team!" reported Mike White, Director of Fleet Operations at Grimes Trucking. "We're proud of her involvement with the TCOJ and celebrate this honor with her."
Dixie is excited and proud to be a part of both TCOJ and GTC. "It's an honor to be chosen again to serve on the Board with the Transportation Club, and I love being a part of the team at Grimes Trucking. I'm very blessed to be part of two great organizations."
About The Grimes Companies, grimescompanies.com
TGC, a Jacksonville, Florida based company, currently operates both public and contract warehouses in Florida, light manufacturing and packaging in Jacksonville FL, and trucking terminals in both Florida and Georgia. As a single-source solution for logistics and supply chain needs, TGC provides warehousing, transportation, packaging, and staffing to its clients.
Contact
The Grimes Companies
Michelle Mauricio
800-881-9505
www.grimescompanies.com

Contact