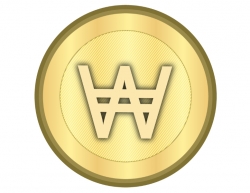 Panama City, Panama, February 11, 2014 --(
PR.com
)-- Worldcoin Limited today announces that they have successfully obtained necessary approval of an operational license from the Panama Ministry of Commerce for its new subsidiary Worldcoin International Corp, covering the areas of business including electronic payment solutions and online/offline third-party payment processing. This news comes on the footsteps of recent developments which has seen the value of Worldcoin Limited's proprietary digital currency Worldcoin grown more than 30% in less than two months.
Founded in 2003, Worldcoin Limited (www.coinworld.org/www.wcoin.org) ran its operations as an IT development firm specialising in payment services and consulting. In 2011, Worldcoin Limited successfully launched its own virtual currency Worldcoin. Contrary to its counterparts, Worldcoin is a digital currency with a centralized issuer and a dedicated exchange, which is run on its website. Worldcoin Limited regulates the issuance and trading of all Worldcoins. Unlike other digital currencies, where total circulation is fixed at an upper limit and its value determined mostly by sentiments and speculation, Worldcoin takes on an entirely different approach.
As its system dictates, Worldcoins are backed by real liquid assets and market forces with real demand. Thus it can only be issued upon asset injection and traded or exchanged, not mined. The purpose of the digital currency is somewhat different as well. Worldcoin seeks to establish a seamless network for electronic transactions across institutions and continents. Worldcoin provides a secure e-Wallet which allows users to transfer Worldcoins between users and make payment transactions to affiliated merchants. Worldcoin also requires users to submit their ID documents for verification, thus adding a layer of security for their e-Wallet and ensures users can store their Worldcoins with added ease of mind as strict rules against third-party withdrawals are enforced. Worldcoin is also currently convertible to 20 different currencies and users can easily make withdrawals of cash to their own bank accounts whenever they wish. Merchants can also open up their own dedicated merchant account with Worldcoin and start processing online Worldcoin transactions to tap the vast consumer base that Worldcoin Limited has already built up.
This concept is attracting new users into the market, and the actual demand for Worldcoin has caused its value to grow from 0.01 USD per Worldcoin in 2011 to its current value of 0.23 USD per Worldcoin.
The increasingly popularity of digital currencies has no doubt drawn in even more investors and the same can be seen for Worldcoin as well. With today's legal recognition of Worldcoin International Corp's payment processing business by the Panama Ministry of Commerce, Worldcoin is taking one more step towards worldwide acceptance and dominance.
For more information of Worldcoin current prices and details on the new entity's operational license, please visit www.wcoin.org