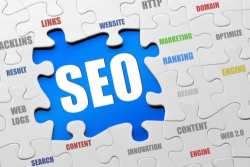 Sydney, Australia, February 26, 2014 --(
PR.com
)-- It seems as though every time Google announces a fresh update it affects businesses across the globe in the most adverse way imaginable. This also has SEO companies scrambling to convince clients, and fix issues which lead to them lose ranking and as a consequence a good portion of their traffic. Many businesses notice the hit their website takes within 24 – 48 hours of a major update. That said, there are many more businesses that are not affected, a number of which are managed by an Australian SEO firm 'Smart SEO'.
"The best way to avoid your website being penalized by any of Google's updates is follow an organic link building and optimization methodology. Over the years we have partnered with a number of websites which allows us to optimize almost all types of websites in a way so that they are never penalized," says CEO of Smart SEO. "We don't just follow Google's webmaster guidelines to the dot but also have a few other white hat reputation building strategies that work over a period of time to help a website rank well, and not only that but to retain this ranking regardless of what Google may do."
In the past search engine optimization companies have been criticized for making similar claims but without evidence. There are many
SEO companies
that claim to get a website ranked within the top 10 for a keyword within just 24 hours or a week. This according to experts is impossible because search engines like Google take time to understand your website and apply their algorithm on it. So, business owners should be aware of scams like these. Business owners also need to be aware of the fact that blackhat methods may work in the short term but will get their websites banned when a major update is rolled out.
Smart SEO has been optimizing websites for businesses across Australia for the last 5 years. Today, their business is ranked as one of the best and their methods as being the most search engine friendly and efficient. To find out more about Smart SEO or to get a quote for your website visit:
www.smart-seo.com.au
.