RE/MAX Ultimate Realty the First to Market with DealTap™'s Digital Transaction Platform
The First Digital Real Estate transaction process launches in Toronto - with 'Transaction on Rails'™ technology.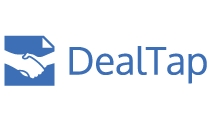 Toronto, Canada, March 05, 2014 --(
PR.com
)-- RE/MAX Ultimate is cementing it's position as a market leader, with it's first to market adoption of DealTap™'s new Digital Real Estate transaction platform. DealTap™'s platform is considered a 'Game Changer', with its cutting-edge 'Transaction on Rails™' technology. The platform enables agents, home buyers and sellers to negotiate a deal more efficiently with the phones they have in their pocket, the PC or tablet.
The real estate transaction is usually considered cumbersome given the use of paper, faxes and email attachments to facilitate signing and counter offers. Today the average home sale requires 100+ pieces of paper to complete. Not only is the paper usage the only issue that can be updated, but likewise, the entire process has been made digital, to allow for a greater level of convenience for all parties involved. The solution is a patented platform, that is timed to launch with Ontario's new Electronic Commerce legislation that will be taking effect in the summer of 2014.
"I saw this platform, and knew it was a signature technology that our agents and clients would immediately embrace," said Tim Syrianos, Broker Owner of RE/MAX Ultimate Realty in Toronto. "This system is such a breath of fresh air. We know that over 90% of new home buyers are constantly connected to their smart-phones, tablets or computers thus an online transaction platform is necessary to keep up with demand and increase customer satisfaction and efficiency. At RE/MAX Ultimate our leadership team and agents are not slow to embrace technology and with DealTap™ the leap into the future starts today, a revolutionary approach, that I want to ensure we lead with."
DealTap™ is on a mission to revolutionize the industry, in terms of how transactions are completed, and reduce the eco-footprint along the way. The platform itself was developed in the hottest real estate market, Toronto, Canada, by working from the ground up with local realtors. The result is a truly collaborative digital experience, intuitive, slick, and engaging for all parties - on their PC, tablet or smartphone.
"We believe Real Estate professionals have noticed the need for an online transaction platform to meet their clients demands, and we believe that buyers, sellers, and agents will be adopting at a rapid pace," said Milan Baic, President of DealTap™. "We are proud to be launching with a market leader such as RE/MAX Ultimate. As an organization they just 'get it'. Innovation can drive better client experiences, greater convenience and greater efficiency, and businesses that win, embrace it. As such, RE/MAX Ultimate is the ideal partner to launch with first to market."
DealTap™ will continue it's rollout throughout the following months, with early adopters throughout Ontario, and Canada.
About DealTap
Headquartered in Toronto, ON, DealTap™ is transforming the real estate industry by providing its digital 'Transaction on Rails™' technology, where any Real Estate agent can generate, sign & negotiate agreements. The innovative DealTap solution is a patented, cloud-based platform that lets users add, amend, and sign documents digitally - anywhere. Instead of a typical an 'e-signature' solution, DealTap™ is a true workflow tool that helps the negotiation process for all parties involved - mimicking what agents are used to with the traditional paper process, but without fax machines or any of the drawbacks. DealTap™'s mission is to become the new standard in the industry for real-estate transactions, providing a leading-edge platform to the challenges of security, efficiency and operating costs in real estate industry.
To learn more about DealTap™ visit www.DealTap.ca
About ReMax Ultimate
RE/MAX Ultimate was founded in 1985 and consists with over 200 full time professionals in multiple locations in Central Toronto. RE/MAX is a global network of nearly 95,000 Sales Associates in more than 65 countries. No one sells more real estate than RE/MAX agents. RE/MAX is proud to help raise millions of dollars and support charitable organization like, Susan G. Komen Breast Cancer Survivor Recognition and over 100 million dollars raised for Children's Miracle Network.
To learn more about RE/MAX Ultimate Realty, please visit www.RemaxUltimate.com
Contact
DealTap Inc.
Emilia Zych
416-849-5964
www.dealtap.ca

Contact