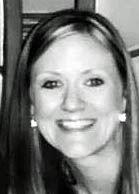 San Clemente, CA, March 13, 2014 --(
PR.com
)-- South Coast Surety has announced that Allison Harris Thornhill recently joined their organization as their Senior Bond Producer.
Allison brings considerable knowledge and experience to South Coast Surety. She has a long history of generating and underwriting commercial and contract surety. Allison has substantial capability in servicing insurance broker's surety needs, as well as being very skillful in providing outstanding direct surety support for an extensive assortment of businesses and accounts needing surety support. South Coast Surety states that "as a National Surety Wholesaler, Allison's skills are a perfect fit for our organization."
South Coast Surety's administration has known and worked with Allison for over a decade, since her days at Capitol Indemnity. Allison began her surety career with Kemper Surety starting in July 2000. She became a Territory Manager/Senior Underwriter with Capitol Insurance Companies in 2006 and specialized in commercial surety and commercial contract surety while there and then with Allstar Financial Group in Atlanta, GA.
Since Allison has worked with accounts and insurance brokers on both coasts, her territory with South Coast Surety will be extensive. She will be looking to use South Coast Surety's extensive in-house authority, programs and relationships to provide responsive, competitive surety service. South Coast Surety's aggressive approach to meeting the desires of brokers and surety accounts alike is exactly what Allison needs to continue to be a successful surety producer.
You can see more about South Coast Surety and Allison Thornhill at www.southcoastsurety.com.