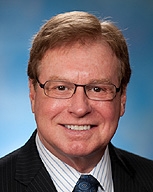 Ann Arbor, MI, March 25, 2014 --(
PR.com
)-- Robert H.Burke, MD, FACS often encounters patients who desire recontouring of regions of stubborn fat, and enhancement of their gluteal (buttocks) regions. "These are really complimentary procedures," says Dr.Burke. Although fat is removed in liposculpture and body recontouring, this provides a second use, that of enhancing the body through redistribution. The repurposed fat provides a fuller, more rounded and more youthful gluteal contour (and avoids potential complications of hard silicone gluteal implants).
Dr. Burke points out that if harvested, fat is to be used for body contouring, it must be harvested and processed in such a manner that the fat cells are preserved alive in an undamaged state. This requires careful planning and technique. He has developed and shared his techniques with surgeons and patients throughout the world. Basically this involves careful harvesting under extremely low pressure into special filters which separate out cell debris and fluids from plump undamaged adipocites (fat cells). The cells are then specially prepared and bathed in Platelet Rich Plasma from the patient prior to placement in the gluteal region. He says that, "Our success rests also on a team approach. My technicians had been processing fat following harvest for placement for over 18 years. Once harvested and processed, a specific microdroplet technique is used for a multidimensional buttock reconstruction."
With careful anesthetic techniques and rapid recovery, most patients walk out of the office on their own within 30-60 minutes of completion of the procedure. They are able to immediately sit. Normal activities may be resumed within 1 week in most cases. The buttocks region feels slightly firm at first and gradually softens as the bodies normal responses to surgery and healing continue.
Ideally, the patient has enough fat to provide sufficient fat cells for grafting. With careful harvesting techniques though, many who were not candidates in the past have been successfully grafted.
Patient satisfaction has been gratifying. Patients have said that they usually need new clothes due to smaller waists and a fuller more rounded butt contour.
Dr. Robert H. Burke is on the Executive Board of Trustees of the American Academy of Cosmetic Surgeons, serving as Secretary. He also is a Trustee of the American Board of Cosmetic Surgery. He is a clinical Professor at Michigan State University and and Adjunct Clinical Professor at the University of Michigan. He is a researcher completing FDA approved Breast Implant studies and an expert in medical lasers.
He is committed to evidence based cosmetic surgical care and safety.
Www.RobertBurke.com
1-800-487-4840
The Michigan Center for Cosmetic Surgery