Matt Fecteau for Congress
Matt Fecteau of Pawtucket, Rhode Island is seeking the democratic nomination for the 1st district of Rhode Island.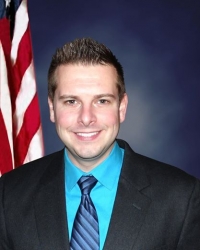 Providence, RI, March 25, 2014 --(
PR.com
)-- The following statement is by Matt Fecteau:
"I will be seeking the democratic nomination for the 1st district of Rhode Island. I understand and appreciate many of the issues facing everyday Rhode Islanders because I have been there, and I am deeply disappointed in many of the affluent, entrenched, and out-of-touch members of Congress.
"I was raised in a working class, Rhode Island household with a loving mother, hardworking father, and a beautiful sister. When money was tight, I became a bagboy to help pay the bills. We didn't have a lot, but we pulled through together. Despite it all, my father always told me 'honesty pays long-term dividends.' This is a creed I live by to this day.
"Wealthy, career politicians in Congress seem more interested in clinging to power through the likes of gerrymandering and deception than finding practical solutions to problems we face every day. Speaking as an Iraq war veteran: please do not pay empty fealty to our military service while undermining the democracy our service members fought to protect. Now, more than ever, it is time for a change.
"I intend to bring new ideas, a fresh perspective, and years of military leadership to Washington DC. I am not a political insider, definitely not a millionaire, and certainly am not famous. I am a regular American, just like you, who is fed up with the inertia in Washington. This was not an easy decision for me, but I believe it is the right one."
If interested, please contact us at 401-225-0541 or
Matt@MattforRI.com
or
PJ@MattforRI.com
. My website, MattforRI.com, is currently under construction and will be completed soon.
Contact
Matt Fecteau for Congress
Matt Fecteau
401-225-0541
MattforRI.com

Contact