Construction Kicks Off Today on Montgomery County-Based RE/MAX Realty Group's Crown Farm Office
RE/MAX Realty Group begins construction on a new office in the Crown Farm development of Montgomery County, MD. This expansion will position RE/MAX Realty Group to expand into one of the hottest real estate markets in suburban Washington, DC. Realty Group currently has 130 agents and will seek to add an additional 60 to its sales force.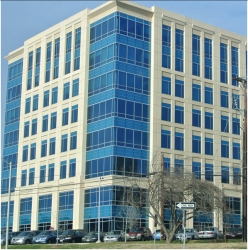 Montgomery County, MD, April 01, 2014 --(
PR.com
)-- RE/MAX Realty Group is broadening its presence and service when it opens a new office in the new Crown Farm development.
The leading real estate company will occupy nearly 5,000 square feet on the main floor of the Summit office building, 9711 Washingtonian Blvd., North Potomac, MD, located right off Interstate 270. The Class A office building offers an array of amenities to tenants, including an on-site fitness facility with lockers and showers; a full-service deli; and close proximity to shops and restaurants at the Washingtonian Center and Crown Farm.
Construction on the new RE/MAX Realty Group's Crown Farm office began Monday, March 31, 2014.
It will be a state-of-the-art facility that includes wireless, high-speed color printer and large screen monitors, said Broker/Owner Ken Crowley.
Three conference rooms and office capacity for up to 60 employees also outfit the new facility, which will be staffed with a professional receptionist 7 days a week, Crowley said.
Additionally, the Crown Farm office will include a RE/MAX Collection Division (luxury homes specialists) and RE/MAX Commercial Division, and agents will have an in-house title company, transaction coordinator, marketing assistant and much more available to them.
The new office is slated to open June 1, 2014.
"We are excited about this new expansion for RE/MAX Realty Group," Crowley said. "This represents the next generation in real estate offices."
Crowley said Crown Farm is "The most exciting new development in Montgomery County in 20 years. We are proud to be a part of it.
"This new location will allow us to serve both the agent community and buyers and sellers better."
RE/MAX Realty Group is one of the largest real estate brokerages in the Washington, D.C. area, with some 130 full-time agents. It was started in 1986 by Ken Crowley and Greg Smith. Smith sold his interest in the brokerage to Crowley in 2013. Crowley has twice been named Broker/Owner of the Year for the RE/MAX Central Atlantic Region, which includes Maryland, DC, Virginia and West Virginia; and has been listed in the REALTrends and RISMedia list of top brokerages in the United State since 1990. The company is licensed in Maryland, DC, Virginia and Pennsylvania.
Set on 180 acres within a rapidly developing urban corridor, Crown Farm is a unique mixed-use community east of the intersection of Diamondback Drive and Sam Eig Highway. Proposed plans include some 330 townhomes, 60 single-family detached homes, 1,149 multi-family units, and 257,400 square feet of commercial uses on approximately 87.8 acres of land between Sam Eig Highway and the future Decoverly Drive extension.
For more information or to schedule an interview, please contact:
Ken Crowley
Broker/Owner
RE/MAX Realty Group
6 Montgomery Village Ave
Gaithersburg, MD 20879
301-258-7757
Contact
RE/MAX Realty Group
Ken Crowley
301-258-7757
realtygrouphomes.com

Contact