Hair Stylist Offers New Highlighting Technique for Summer
Salon Du Beau Monde adds a new method of highlighting hair to its line of products and services. A hair stylist can provide you with a fun and multidimensional look for the coming season.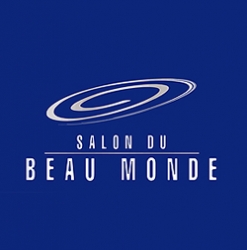 New Orleans, LA, April 08, 2014 --(
PR.com
)-- To welcome in the upcoming summer season, Salon Du Beau Monde is offering a new highlights technique at their St. Charles Avenue location. This is a painting technique where a hair stylist brushes several tones on multiple hair sections, producing a very natural look that can easily transition into summer.
This process adds blonde, strawberry blonde, and golden caramel tones to the hair beneath the crown layer. With this new highlighting technique all the tones are blended together to create a multi-faceted look. This service only costs fifty dollars and transitions well into summer. When warmer weather arrives and a lighter look is wanted, a hair stylist can easily lighten hair all over to create a color that will work throughout the summer.
"I'm excited to offer this new service," said owner Dallas Alleman. Mr. Alleman's devotion to the art of hair design over the past 38 years has allowed him to develop his own styling and coloring principles. "Spring and summer mean it's time to be blonde, so we have designed a great new technique to amp-up winter hair," he added.
This new service can be scheduled as part of a routine hair appointment, making it simple to transition into a more seasonal look with a cut, color, and style that is well suited for the fun summer times on the horizon. For more information on this exciting highlights technique, visit Salon Du Beau Monde at 810 Saint Charles Ave, New Orleans, LA 70130 or call (504) 568-0050 to speak with a stylist.
About Salon Du Beau Monde
A New Orleans salon offering cut and color services in an intimate and creative environment. At Salon Du Beau Monde professional stylists work closely with clients and are able to give personalized advice on how to enhance and maintain hair.
Contact
Salon Du Beau Monde
Alleman Dallas
(504) 568-0050
salonbeaumonde.com

Contact