TRCo Marketing Proposes Sports Lesson Reward Promotions to Top US Brands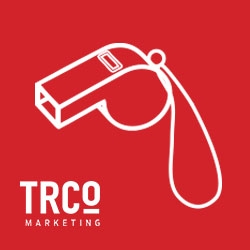 New York, NY, April 15, 2014 --(
PR.com
)-- Imagine if every chocolate bar came with a free sports session. That's exactly what the team at TRCo Marketing is proposing to brands in the US surrounding the World Cup and subsequently summertime.
TRCo Marketing has scoured the entire nation creating partnerships with some of the best sport session providers – offering free experiences ranging from Basketball, Baseball, and Soccer Lessons to Gymnastics and Martial Arts classes to create a 'free sports session' reward.
Only 5 out of 10 children aged between 5 and 18 years participate in sport outside of school (source: Minnesota Amateur Sports Commission). TRCo Marketing feels by offering fun sports sessions with every purchase, brands can help influence a change in lifestyles and send a positive message across the industry.
With the World Cup fast approaching consumers are more inspired to participate in sporting activities. A study from the University of Derby found that 67% of live spectators at major sporting events studied felt inspired to participate or participate more frequently as a result of attending. This, in turn, makes this summer as the perfect window to launch sport related campaigns.
Not only will brands prove their ethical conscience add value to their brand positioning but they will also become heavily involved with consumer buzz around the World Cup. A win-win for everyone.
TRCo Marketing is a global leader in managing and providing lifestyle reward promotions for the world's biggest brands. TRCo has over 20 years of experience in delivering successful campaigns ranging from loyalty platforms to added value consumer incentives by using intelligence from 17 international offices as part of the TLC Marketing Worldwide Group. For more information, please visit www.trcomarketing.com or www.tlcmarketing.com
Media Contact: Andrew Mockridge, TRCo Marketing, 646-459-8821, Andrew.Mockridge@trcoworld.com
Contact
TRCo Marketing
Andrew Mockridge
646-459-8821
www.trcoworld.com
Andrew.mockridge@trcoworld.com

Contact