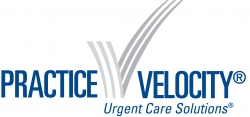 Machesney Park, IL, April 24, 2014 --(
PR.com
)-- Practice Velocity®, LLC once again was rated the #1 overall electronic medical record (EMR) vendor for urgent care and occupational medicine by Black Book Rankings (BBR). This is the fourth consecutive year the VelociDoc® EMR has received #1 ranking. Additionally, Practice Velocity was ranked as the top vendor for subset honors, including Patient Health Data Management, Order Entry, Results Review; Medical Billing; and Practice Management.
Practice Velocity came out on top in a field of 20 EMR urgent care vendors, placing #1 in 12 categories. The survey included feedback from more than 600 occupational and urgent care practices nationwide.
"Being rated the top EMR vendor for occupational medicine and urgent care proves that we are consistently meeting the expectations of urgent care physicians across the country," said David Stern, MD, CPC, Practice Velocity CEO. "Receiving the #1 ranking for four years running is an honor."
Practice Velocity scored at or above the 90th percentile in every survey category. Black Book Rankings indicates that Practice Velocity was rated in every category surveyed as "overwhelming satisfaction," "exceeds expectations," and "highly recommended vendor". Practice Velocity ranked as the #1 EMR for urgent care in the following categories:
#1 Vendor Overall Preference/Vertical Industry Recommendations, MU1 & MU2
#1 Trust, Transparency and Accountability
#1 Training
#1 Deployment and Implementation
#1 Reliability
#1 Data Security and Backup Services
#1 Integration and Interfaces
#1 Best of Breed Technology and Process Improvement, MU3
#1 Client Relationships and Cultural Fit
#1 Scalability, Client Adaptability, Flexible Pricing
#1 Marginal Value Adds
#1 Support and Customer Care
"To be recognized again validates the work and commitment of everyone at Practice Velocity," said Dr. Stern. "The results speak for themselves, and we are thrilled to receive such overwhelming support from our clients. We will continue to set the highest standards for EMR technology."
About Practice Velocity
Practice Velocity, LLC, is the leader in software and billing solutions for the urgent care industry, including electronic medical record and practice management software, billing, coding, contracting and credentialing services, and urgent care consulting. Founded in 2002, Practice Velocity is the only company that offers an EMR designed by an experienced urgent care physician specifically for the urgent care setting. For more information on Practice Velocity, visit
www.practicevelocity.com
.
About Black Book Rankings
Black Book Rankings is an annual evaluation of leading healthcare/medical software and service providers across 18 operational excellence key performance indicators completely from the perspective of the client experience. Black Book Rankings is conducted by Brown-Wilson Group, recognized as a Top 25 international market research firm specializing in the technology, healthcare, pharmaceutical, procurement, higher education, finance and business services sectors. For more information about Black Book's consulting capabilities, go to www.BlackBookRankings.com.