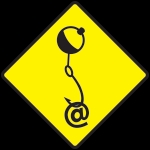 Medina, OH, April 25, 2014 --(
PR.com
)-- Thirtyseven4, LLC, a leading provider of Windows, Mac and Android antivirus solutions, announced today the immediate availability of its' CryptorBit Decryption Tool. CryptorBit, a variation of the infamous CryptoLocker malware, falls under the category of ransomware because once installed, it holds your files hostage (encrypted) until the desired ransom is attained. The tool, dubbed 'RestoreCryptor', decrypts CryptorBit encrypted files using a specific algorithm to decrypt files that have file extension types; .pdf, .doc, .docx, .xls, .xlsx, .pptx, and .jpg.
Depending on the variation, CryptorBit changes either the first 512 bytes or the first 1024 bytes of each encrypted file. CryptorBit is also commonly referred to as "HowDecrypt", because this is the self-given title of the information file dropped by the ransomware.
"Given the sheer volume of troubling stories involving CryptorBit we've seen shared online or posted in various social networking channels from concerned and upset computers users Worldwide, we [Thirtyseven4] made the decision to serve the public by developing a free tool for everyone to download and utilize. People are not fully protected by a program that simply removes the CryptorBit files. They need a solution that penetrates deeper: to decrypt the files in which the damage has already been done," said Steven Sundermeier, Owner, Thirtyseven4, LLC.
"What we continue to observe is that free conventional antivirus scanners are failing against the severity of today's emerging threats like CyptoLocker and CryptorBit. That is why we have taken security to the next level with our latest Thirtyseven4 Antivirus 2014 Series of security solutions. By providing an industry-leading and dynamic behavior detection system, we are proactively detecting these types of threats and preventing them from infecting a system. In a nutshell-that's the crux of antivirus protection, and we are spearheading the industry," concluded Sundermeier.
More information about Thirtyseven4's CryptorBit Decryption Tool is available at:
http://www.thirtyseven4.com/cryptorbit.html
More information about Thirtyseven4's Behavior Detection System and how it prevents CryptoLocker and similar threats is available at: http://thirtyseven4.com/eps_bds.html
Evaluation licenses of Thirtyseven4 Antivirus 2014 are available at: http://thirtyseven4.com/downloads.html. For more information contact Thirtyseven4 at 877-374-7581.
About Thirtyseven4:
Born out of a desire to better connect antivirus protection solutions with premium customer support and service, Thirtyseven4, LLC seeks to protect schools, businesses, governmental agencies and home‐users with the best antivirus products available. Thirtyseven4 is an American company built on honesty, trust and value for the customer. http://www.thirtyseven4.com.