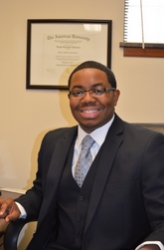 Wauwatosa, WI, May 19, 2014 --(
PR.com
)--
Elite Media Communications Inc.
fuels the fire of success as President and CEO, Leigh Jackson, continues to expand his extensive client base, while maintaining a presence in Satellite Television Services as the nation's number one Midwest Marketing Firm.
Jackson's expertise and commitment to excellence is evident through Elite Media Communications growing reputation as a nationwide leader in outsourced and innovative marketing campaigns since 2010. Providing superior service by motivated, well-trained sales and management teams with a personalized one-on-one approach ensures the acquisition and retention of new and current customers. Since September 2013 Elite Media Communications has opened four new offices and has assisted in created 50 new jobs. By the end of 2014 Jackson has a goal of opening six more offices and creating close to 100 more jobs.
"I take great pride in helping the economy create new jobs as well as small businesses given its current condition. It's also very humbling," said Jackson.
Social media plays a significant role in establishing Elite Media Communications platform for creating success through Facebook postings of affirmative quotes by well known authors and business corporate leaders. "Your leadership reputation is your most valuable asset requiring commitment to develop, live and manage your personal brand," according to Forbes. Leigh Jackson is building his brand creating winners by nurturing entry level employees and molding them into future leaders within his company - a win win situation for Elite Media Communications, clients and customers.
Jackson's extensive education and entrepreneurial spirit includes earning a Master's Degree in Public Administration, acquiring career credentials working for the United States Department of Commerce and the United States Department of Treasury's Federal Credit Union followed by an entrepreneurial venture, opening two pizza restaurants in his home town of Houston, Texas in 2007. The turning point in Jackson's life was enrolling in a Management Training Program; he has become a Man-on-a-Mission making a positive impact on the lives and livelihood of others.
"My love of learning and growth through assisting and empowering others to reach their potential and goals is rewarding to me," said Jackson.