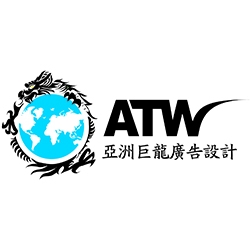 Marine Parade, Singapore, May 14, 2014 --(
PR.com
)-- The ATW Printing Company of Singapore has opened a new printing factory in Malaysia. By shifting production for its printing services from Singapore to Malaysia, ATW will be able to offer lower prices for quality printing and deliver the finished product to their customer's doorstep in Singapore.
ATW Printing Company has been providing
Cheap Printing
in Singapore for a variety of popular products for nine years. During that period they have gained the trust and confidence of thousands of customers. This has been achieved by constantly offering products and services which are cheap and competitive in price with quality not compromised in any way. During recent years the rising costs of paper, labor and other factors affecting printing have made it difficult to maintain the quality and low costs which are key to ATW Printing Company's customer service goals. The new plant in Malaysia will solve these problems.
For Singapore businesses, the company offers cheap printing to accommodate all their needs: Flyers, brochures (including Tri Fold brochures), postcards, leaflets, letterhead, and commercial printing and color printing. ATW also offers low prices on a wide selection of beautiful wedding cards. All printing orders are delivered to the customer at no extra cost, free of charge.
Promotional flyers are often used by new businesses to announce opening events and special offers for new customers. The next step calls for letterhead and brochures to be used in continuing marketing campaigns. The impact of each piece is increased with the addition of color. Cheap printing, top-level production and fast delivery are signature features of Singapore's ATW Printing Company.
Most new businesses using ATW to print their materials become long-term customers. Many of their comments can be found in the company's website testimonial section. Some representative samples: "Hi, John, thank you for your prompt delivery of the color leaflets"; "I got the A5 brochures and am really impressed"; and "Excellent flyers printing at great cheap prices and good polite services provided. Looking forward to doing long term business with you."
Printing is not the only service offered by ATW Cheap Printing. This Singapore company also features competitive rates in Basic Website Design, E-mail Marketing, Online Marketing, Video Marketing and Internet Courses.
ATW Printing has found one of the most popular uses of their services to be a combination of leaflet printing with free delivery and cheap e-mail marketing. It is estimated that Singapore companies may spend around 10.5% of their net profit on e-mail marketing and that number is expected to increase within the next five years. Planning a campaign utilizing e-mail marketing along with one or more of the print products from ATW is a very effective way for Singapore businesses to connect with customers who live in their community.
Given these facts, the contribution the new ATW Printing plant in Malaysia can make toward maintaining and improving upon their low printing price structure becomes even more important. The low prices are consistent throughout ATW printing services. For details on the different services available, go to www.ATW.sg. For questions, e-mail enquiry@699me.com or telephone +65 81021093 and ask for John Yong.