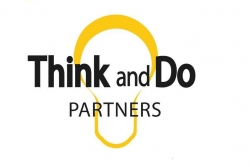 Canton, MI, May 13, 2014 --(
PR.com
)-- After several years of serving happy customers, local company Think and Do Partner's owner, Kristin Scherer believes it is important to continue "thinking" of new ways to improve and expand how customers can easily choose what they need from a "unique boutique" of personal assistant and cleaning services.
Since 2006, Think and Do Partners, LLC has successfully offered exceptional personal assistance and cleaning for home and business. Today, with some insight and vision, new marketing and services are being implemented.
Kristin and Partners are committed to expanding the website with SEO (Search Engine Optimization) techniques to help get the word out about services offered in the southeastern Michigan areas. With this increased visibility from the Website, Facebook, and Linked-In, customers can choose services in a stress free manner and see the promotion of new services like pet care, meal service, and home management for associations.
The "unique boutique" offers a plethora of services for Homeowners Associations, Builders and Contractors, Commercial and Residential Property Managers, Busy Professionals, Relocation/Newcomers to the area, Real Estate Agents, Home-Makers, Senior Citizens, and Recuperating Patients.
Having a Think and Do Partner that is compassionate, personable, discreet, and impeccable manage errands, meal preparation, pet and house sitting, home repair/contractor appointments, events, organization and cleaning opens more possibilities for a healthy, well balanced and joy filled lifestyle.
Now you can say..."There are enough hours in the day."
Contact Information
Think and Do Partners, LLC (fully bonded and insured)
Kristin Scherer
(734) 417-1416
kscherera@gmail.com
thinkanddopartners.com