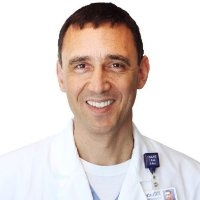 Houston, TX, May 17, 2014 --(
PR.com
)-- Dr. Ioannis Skaribas of Greater Houston Pain Consultants implanted the first Protégé upgradeable neurostimulator (manufactured by St. Jude Medical, Inc.) in the Houston area. The procedure was performed at Houston Methodist West Hospital, and is the first and only neurostimulation system that allows spinal cord stimulation (SCS) technology upgrades via software updates. Chronic pain sufferers implanted with this new device can access innovative therapies, stimulation modes, diagnostics or other features once approved through future software upgrades — without the need to surgically replace their SCS device.
Until now, patients could not access the latest technologies without surgically replacing their medical device. Protégé raises the bar for SCS, allowing patients to access the newest technology and therapies once approved without the cost and risks related to surgical replacement.
Protégé is the world's smallest neurostimulator to treat chronic pain of the trunk or limbs and pain from failed back surgery. It has an unrivaled seven-year warranty and offers an industry-leading 10-year projected battery life.
Spinal cord stimulation is a crucial therapy option for patients who have not been able to ease their chronic pain through traditional methods. Similar in function and appearance to a cardiac pacemaker, the Protégé neurostimulator delivers mild electrical pulses to the spinal cord, which interrupt or mask the pain signals' transmission to the brain.
Dr. Skaribas says "This device is what a pacemaker is to a cardiac patient. This is pretty much a pacemaker for the spinal cord that paces the spinal cord to modulate the way it transmits pain signals, therefore reducing pain."
About Chronic Pain

Chronic pain affects approximately 1.5 billion people worldwide. In the U.S., approximately 515 million workdays are lost, and chronic sufferers make 40 million doctor visits annually. Today, patients around the world benefit from life changing pain management technologies from St. Jude Medical so they can return to work and live fuller, more satisfying lives. Patients can obtain more information about neurostimulation pain therapies at
choosenopain.com
and poweroveryourpain.com.
About ChooseNoPain.com
Greater Houston Pain Consultants is a group of fellowship trained, board-certified physicians, whose expertise lies in the treatment of chronic pain and the care of patients with pain. We commit to a compassionate and respectful method of evaluating, diagnosing, and treating patients with chronic painful conditions. ChooseNoPain.com is the online gateway to interventional pain treatment under the gentle care of Dr. Skaribas. Follow us on Twitter @Dr_ChooseNoPain