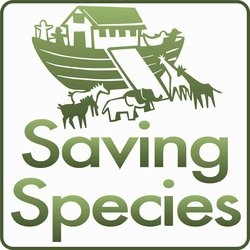 Durham, NC, May 30, 2014 --(
PR.com
)-- Today, SavingSpecies president, Stuart Pimm, announced the publication of a highly significant scientific paper in the prestigious journal Science. The paper reports on the current loss of biodiversity. It presents a dramatically increased estimate of the rate of human-caused extinctions. It also describes the use of new technology for the conservation of biodiversity.
The article is the result of years of about four years of work with scientists across three continents, including co-author Dr. Clinton Jenkins, who serves as Vice President of SavingSpecies.
The paper represents a milestone in conservation science. The key findings are: 1) current extinction rates are 1,000 times the natural rate, higher than previously estimated, 2) scientists know more than ever before about where the at-risk species are, and 3) new technologies make it easier to find and monitor species and focus conservation actions more efficiently.
While the higher estimate of extinction rate is alarming, the scientists offer good news as well. The authors detail how new technologies, such as those used by SavingSpecies, are helping scientists and conservation professionals. Today, it is easier to monitor biodiversity trends, populations of endangered species, and fragmentation of vital habitat. The technologies include crowd-sourced databases of species with GIS positional data, and satellite imagery to create maps of biodiversity density and species' populations.
Dr. Pimm said: "Human beings have been devastating wildlife populations for centuries and their impacts on biodiversity have increased massively over the last hundred years. But we now have the technology to pinpoint precisely where to aim limited conservation resources to do the most good for the least cost."
Dr. Clinton Jenkins, currently a visiting professor of ecology and conservation at a Brazilian university, has developed highly detailed biodiversity maps, showing where the variety of species are most concentrated. These maps make clear where the priority areas for conservation should be.
Dr. Jenkins said, "This new study brings to light how serious the extinction crisis is, but it also points toward solutions. It shows where biodiversity is, where the at-risk species concentrate, and highlights how advanced technologies can help focus research and conservation efforts. Through the BiodiversityMapping.org website, we provide the maps and data on biodiversity patterns in an open way such that educators, researchers, and conservationists can apply it in their own efforts."
Dr. Pimm added: "This is how SavingSpecies works each day, identifying fragmented forests for the most at-risk species of plants and animals and reconnecting forests that provide their habitat. It is both cost-efficient and effective."