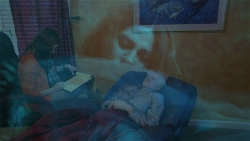 Saint Petersburg, FL, June 05, 2014 --(
PR.com
)-- Defining Video Productions is proud to launch fund raising efforts for the TV Documentary Project Past Life on Indiegogo at:
https://www.indiegogo.com/projects/project-past-life/x/7576219
Project Past Life is a documentary that explores the prior lives of subjects using a vast array of tools such as past life regression, a psychic medium, paranormal investigations and traditional research to uncover critical events of the subject's prior lives. Based on the results of the recalled memories, the team then researches that individual's prior life. It's during this research that the team attempts to connect the dots with historical events, locations, and genealogy to establish a forensic timeline of that prior life.
Unlike some of the past life shows currently on the air, this documentary will take the viewers to the key areas of interest around the world. It's these onsite research activities like interviews with subject matter experts and paranormal investigations that may shed light to traumatic life events of the past that maybe associated with issues in their current life. Watch as the subjects confront their past lives in the hope of finding closure of current issues and a better future. Finally the show concludes with a follow up interview 1 or 2 months later to see what changes have occurred on their lives today.
In Episode 1
Lily McBride and Linda Farr are one in the same person, yet better than two centuries separate them. As London born intuitive Linda Farr agrees to be the subject of past life regression, and as the team learns of her prior life as Ireland born Lily McBride and her struggles during the 1800s.
Both Patricia McGivern, a certified hypnotist, and Linda Farr a born medium for 30 years, uncover her prior life as Lily McBride. Watch as the team travels back in time using Past Life Regression and brings the viewers her story of servitude, insane asylums, escape, family tragedy and more importantly about how Lily, Linda, discover the truths to self and life. This is a journey no one will ever forget. For on the horizon is both the journey to the United Kingdom and the research to find self truth.
In Episode 2
The Team explores a prior life of General Joseph Bridger a royalist General whose research leads the team to a man who is strong, resolute and yet very alone. His past life research takes the team to Williamsburg VA where he was described as a "giant of a man" and with some interesting findings from the Smithsonian that may literally support that claim.
Support Project Past Life at;
https://www.indiegogo.com/projects/project-past-life
Released by Bobbie Vazquez (Producer and Creator)
Defining Video Productions LLC