Spunky Seniors Club Finds Getting Noticed the Right Way and by the Right People is Essential for Success
In a Catch 22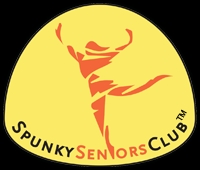 New York, NY, June 12, 2014 --(
PR.com
)-- Dr. Oz's name has been used so much as an endorser of products, that he cautions people how to tell if a message comes from him or not. Icons like this have to take precautions, part of the reason is that they want to protect themselves from liability in the event that someone suffers a loss that is traceable to a product or service they allegedly endorsed. An Access Hollywood article dated May 27, 2009 describes how Oprah's endorsement has helped products, including books to soar in popularity. Dubbed, "The Oprah Effect," this phenomenon was described as helping Spanx and Carol's Daughter, to name a few. Attention from such icons can make a company giddy, because it has shown to make their reputation race to the top and to cause profits to spike. It's a small wonder that the developer of Spunky Seniors Club is sitting on the edge of her seat after discovering that people who work for Oprah's OWN Network is following her on Twitter.
The Spunky Seniors Club launched in 2014 as a one-stop-resource for the over 50 generation. They appeal to the 50+ demographic through a slate of services, including a blog, newsletter and cut-rate club membership with perks and more. See
http://www.spunkyseniorsclub.com/about-us/
What the founder of Spunky Seniors Club is wondering, is how those critical followers might be a gateway to recognition by Oprah Winfrey herself. Winfrey, born in 1954, certainly is a member of the targeted demographic. While Spunky Seniors Club is not endorsed by Winfrey, the founder can't help but hope that something along those lines could happen.
This begs the question of how does one become a true magnet of The Oprah Effect, and what can be done to get one's name in the hat?
This amounts to Spunky Seniors Club's Catch-22. Wikipedia describes Catch-22 as a paradoxical situation from which an individual cannot escape because of contradictory rules. Catch-22s often result from rules, regulations, or procedures that an individual is subject to but has no control over.
It would seem that the club founder's situation fits this description. It's not that the rules themselves exactly contradict, it's just that she doesn't want to cross the line into the wrong territory. She's not unlike any other businessperson, she wants to get her service known by the masses. So, she dangles between the hope of not doing anything to offend or attract the media mogul's attention in the wrong way and the dream of gaining a nod or outright endorsement so that her membership rolls soar.
Followers from Oprah's OWN camp certainly has appeal, but sitting on one's hands to see if it goes further? Well – that's Spunky Seniors Club's Catch-22.
http://www.accesshollywood.com/the-oprah-effect-how-oprahs-endorsement-helps-companies_article_18508
"He who refuses to embrace a unique opportunity loses the prize as surely as if he had failed."
- William James Mayo [Mayo Clinic]
Contact
Spunky Seniors Club
A Val JuLian Sealee
1-888-341-2224
www.spunkyseniorsclub.com
Fax: 347-602-4613

Contact