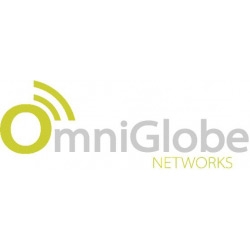 Pointe-Claire, Canada, October 17, 2007 --(
PR.com
)-- OmniGlobe Networks, Inc. today announced that it has signed a 10 year contract with a total value of $5.48 million with the Naskapi Nation of Kawawachikamach's Internet Service Provider (ISP) Naskapi Imuun, Inc. Under the terms of the contract, OmniGlobe will provide Naskapi Imuun with increased satellite bandwidth, thereby enabling the ISP to extend its value-added services to include Voice over Internet Protocol (VoIP), videoconferencing, tele-education, and Virtual Private Networking services. In addition, OmniGlobe will provide remote operational support and technology transfer to Naskapi's local technical staff. Naskapi Imuun is a for-profit, wholly owned subsidiary of the Naskapi Nation of Kawawachikamach, and provides the local and neighbouring communities of Schefferville, Matimekosh and Lac John with Internet services. This is OmniGlobe's third mandate with the Naskapi Nation since 2006.
This announcement follows the recent funding received by Naskapi Imuun under the National Satellite Initiative (NSI) – Round 2. This program was first introduced by Industry Canada in partnership with Infrastructure Canada and the Canadian Space Agency (CSA) in October 2003. It is designed to fund the acquisition of satellite capacity, and possibly common ground infrastructure, for satellite-based broadband projects in isolated and remote communities across Canada where satellite is the only practical means of providing broadband access. Naskapi Imuun received Round 2 funding from Infrastructure Canada Component - Canada Strategic Infrastructure Fund (CSIF).
"We estimate that only 28 per cent of Canadian communities have adequate broadband access, and the vast majorities are located in southern Canada, in large urban centers or communities along the Trans-Canada highway," explained Dr. Jason Neale, CEO and President at OmniGlobe. "Our first mandate with the Naskapi Nation was to deliver affordable broadband Internet services via satellite to the community. We are delighted and excited to be able to support Naskapi Imuun extending its services as the region continues to enhance its development."
"The engineering expertise and support from OmniGlobe over the past year and a half have been exceptional," said John Mameamskum, Director General of Naskapi Nation. "Our plans for further developing our Internet services are to meet the needs of our local community and expand our capabilities in delivering enhanced services to our business and residential customers. We believe that we have the right technology partner in OmniGlobe to make our vision become a reality."
About OmniGlobe Networks, Inc.
Based in Canada, OmniGlobe Networks is a global telecommunications company that provides affordable satellite and WiMAX broadband Internet, cellular and VoIP services to geographic regions around the world where terrestrial telecommunications are unavailable, unreliable, or just too expensive. Combining the most advanced WiMAX, satellite and cellular technologies with its own proprietary network management and bandwidth optimization techniques, OmniGlobe's solution enables Internet service providers and local operators to offer fast, reliable broadband Internet services to consumers and business customers. In partnership, OmniGlobe provides the network design, equipment, installation, and 24/7 monitoring; while local operators handle service agreements, first line customer support and billing. For more information, contact the company at 6600 Trans-Canada Highway, Suite 750, Montreal, Quebec, Canada, H9R-4S2, tel: +1 514.693.8949, email: info@omniglobenet.com, or visit the company web site at www.omniglobenet.com.
About the Naskapi Nation of Kawawachikamach
The Naskapi Nation of Kawawachikamach (the "Nation") (originally known as the Naskapis de Schefferville Indian Band and later as the Naskapi Band of Quebec) is a First Nation with a population of approximately 850 registered Indians, who are also beneficiaries of the Northeastern Québec Agreement ("NEQA"). The majority reside in Kawawachikamach, Québec, located approximately 16 kilometers northeast of Schefferville. Naskapi Imuun is the Nation's Internet Service Provider that can provide service for up to 2,500 residents and 65 municipal and non- residential buildings. For more information about the Naskapi Nation, visit the web site at www.naskapi.ca.
About the National Satellite Initiative (NSI)
The National Satellite Initiative was introduced in October 2003 with the objective of lowering the cost of broadband for some 400 communities in the Mid to Far North, as well as other remote communities, where satellite is the only practical means of providing broadband access. Infrastructure Canada, through the Canadian Strategic Infrastructure Fund (CSIF), Industry Canada, and the Canadian Space Agency (CSA) are funding partners. This federal program will help provide access to essential services in areas like health care and education, using tools such as videoconferencing and tele-surgery. It will also bring economic opportunities. The National Satellite Initiative is another step towards meeting the Government of Canada's commitment to ensure broadband access is available to all Canadian communities.
###