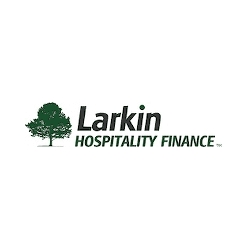 Dallas, TX, October 17, 2007 --(
PR.com
)-- Cameron Larkin today announced the launch of hotel investment bank Larkin Hospitality Finance. The new firm will focus exclusively on meeting the debt financing needs of hotel owners and developers.
Based in Dallas, TX, the firm's charter allows it to finance in all 50 states. Financing programs offered cover ground-up construction of new hotels, as well as acquisition, refinancing and repositioning loans on existing lodging properties. Loan amounts start at $2 million and can go as high as $50 million.
Unique to the hospitality finance sector, Larkin Hospitality Finance has the capability to finance most franchised brands, as well as independent properties, from primary to tertiary markets, limited to full service hotels, from first mortgages to mezzanine debt.
Previously Senior Vice President of Hospitality Financing and Business Development with long-time hospitality financing leader First American Realty Associates, founder Cameron Larkin has over 15 years experience in the lending, hospitality, and management consulting industries. He previously held senior executive positions with GE Capital across several different operating units for 10 years in the U.S. and Europe, as well as three years with Andersen Consulting (now Accenture).
"Our platform will target the underserved hotelier tired of lenders and brokers that either don't understand the hospitality business or don't provide top notch, responsive client service," said founder Cameron Larkin. "We're a one stop shop for hotelier's debt capital needs."
Larkin further said, "Just since formation of the firm we have over $113 million across 11 loans either under application, committed, or being marketed. This, as well as our healthy future pipeline, convinces me our firm will become a recognized financing leader in the hospitality industry."
The firm's professionals hold membership with both the Mortgage Bankers Association (MBA) and Certified Commercial Investment Member Institute (CCIM).
This release can also be seen at the company website: http://www.larkinhf.com/news/pr_2007_1015.asp.
For More Information:
Cameron J. Larkin (Dallas Office)
(469) 916-8518
Cameron@larkinhf.com
www.larkinhf.com
###