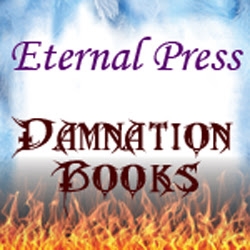 Santa Rosa, CA, June 29, 2014 --(
PR.com
)-- Damnation Books, LLC and Eternal Press are based in Santa Rosa, California and owned by William Gilchrist and Kim Richards Gilchrist. Both publishing houses strive to provide quality affordable fiction in formats compatible with leading e-reader technologies. Books are also available in paperback from a variety of distributors.
On 1 July, 2014 Damnation Books will release –
"A Little Night Fishing by Chuck Daukas."
Genre: Paranormal Sub Genre: Horror
Blurb: You will be afraid to go anywhere near the water.
From Eternal Press –
"Hard Crush" by Andrea Crisp
Genre: Young Adult Sub Genre: Romance
Blurb: Angela Page was a high school nobody.
And
"Love Me Kill Me" by Bruce Cooke
Genre: Romance Sub Genre: Thriller
Blurb: Escape or Die.
If you want your fiction to cut fast and in your face, Damnation Books is the place for you.
http://damnationbooks.com
If you want your fiction on the lighter side, Eternal Press is the place you want to be.
http://eternalpress.biz
Both companies are committed to bringing quality affordable fiction to your fingertips.